Affiliate Disclosure: This post may contain some affiliate links, which means when you click, I get a small percentage of the purchase at no extra cost to you. This allows me to keep this website running, so feel free to click away! You can read my entire Affiliate Disclosure here.
Australia is an incredible country with so many places to go and things to do. I spent one month traveling around Australia, and Byron Bay was one of my favorite locations. There are so many things to do in this charming town, and you can't afford to miss it!
Watch the Sunrise from Byron Bay Lighthouse
The lighthouse is the easternmost point of Australia's mainland. It is an iconic building, and you can easily see the light from the town. The loop track is 3.7 km. The walk will take around two hours, including the time to take a few stops along the way to enjoy the view and take pictures. You can drive to the top, but parking will be limited.
Hang Out at the Beach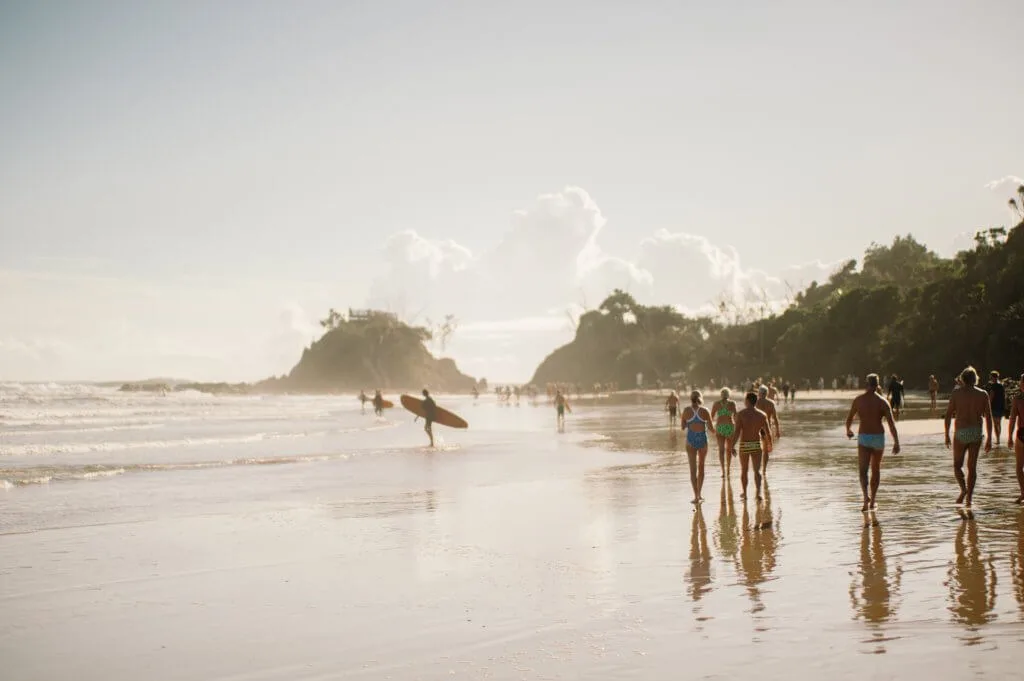 Byron Bay is all about the beach. Kick back, relax, and enjoy the many beaches that this town has to offer. Just don't forget your sunscreen, the sun is especially intense in Australia even if it doesn't always feel that way.
Dolphin Kayaking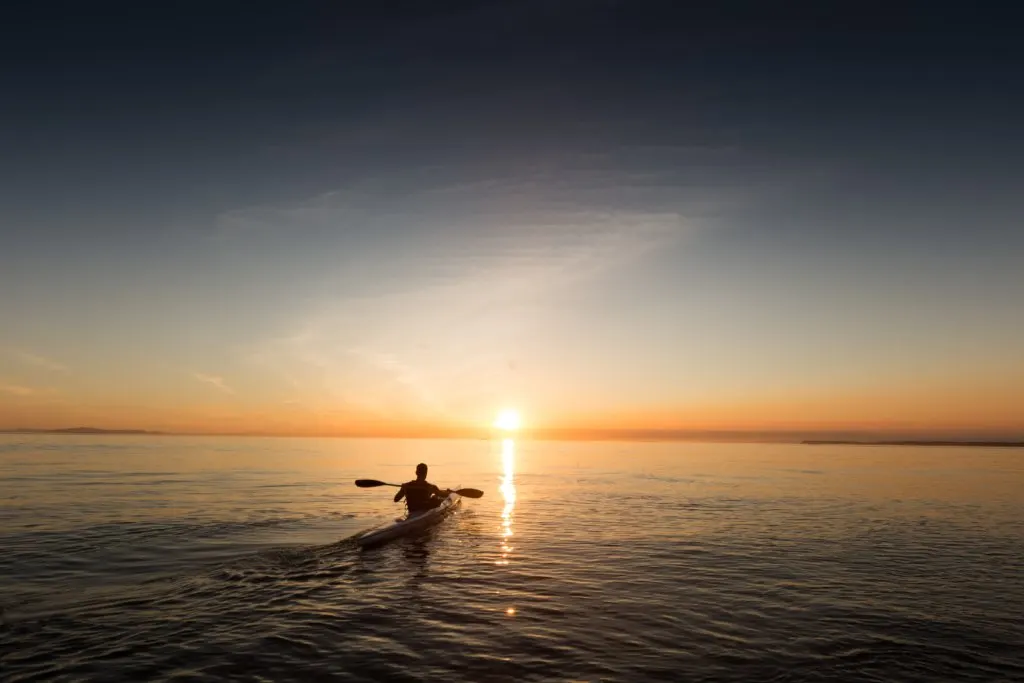 One of the most popular things to do in Byron Bay is to go kayaking. You have the chance to see dolphins, turtles, and maybe even whales. Byron Bay is a protected marine park, with no commercial fishing allowed. This means that you are almost guaranteed to see wildlife.
Skydiving
While Byron Bay is beautiful on the ground, it is even better in the air. Byron Bay is the first and only (so far) place that I have been skydiving. If skydiving is an item on your bucket list, you don't want to pick just any old place to go. You will spend around five minutes in the air, so you might as well have a beautiful view to look at on the way down. Byron Bay did not disappoint!
Whale Watching
If you are in Byron Bay between June and November, you have a high chance of seeing whales because it is their migration season. You will also have the opportunity to see a diverse range of sea life in their natural habitat.
Learn to Surf
Byron Bay is probably best known for its surfing. I have wanted to learn how to surf for as long as I can remember, but I have never had the opportunity to do so until I traveled to Australia. I took a two-day lesson, and I learned a lot from only a few hours each day.
If you already know how to surf, then you can easily rent a board and do it on your own. The hostel that I stayed at even provided free surfboards.
Scuba Diving and Snorkeling
Julian Rock Marine Park was voted one of the top 10 best dive sites in Australia. It is a protected reserve for the Grey Nurse Shark. It is also a great place to see sea turtles and 500 species of fish!
Visit Local Cafes
Byron Bay is a hippy community, but it has also turned into a trendy beach town. It has a vast range of places to eat for all budgets and tastes. It doesn't matter which part of the town you are visiting; there will always be a lovely cafe that you can visit for a cup of coffee or a bite to eat. You can read my vegan guide to Byron Bay here.
Pin for later…
Related Posts