Affiliate Disclosure: This post may contain some affiliate links, which means when you click, I get a small percentage of the purchase at no extra cost to you. This allows me to keep this website running, so feel free to click away! You can read my entire Affiliate Disclosure here.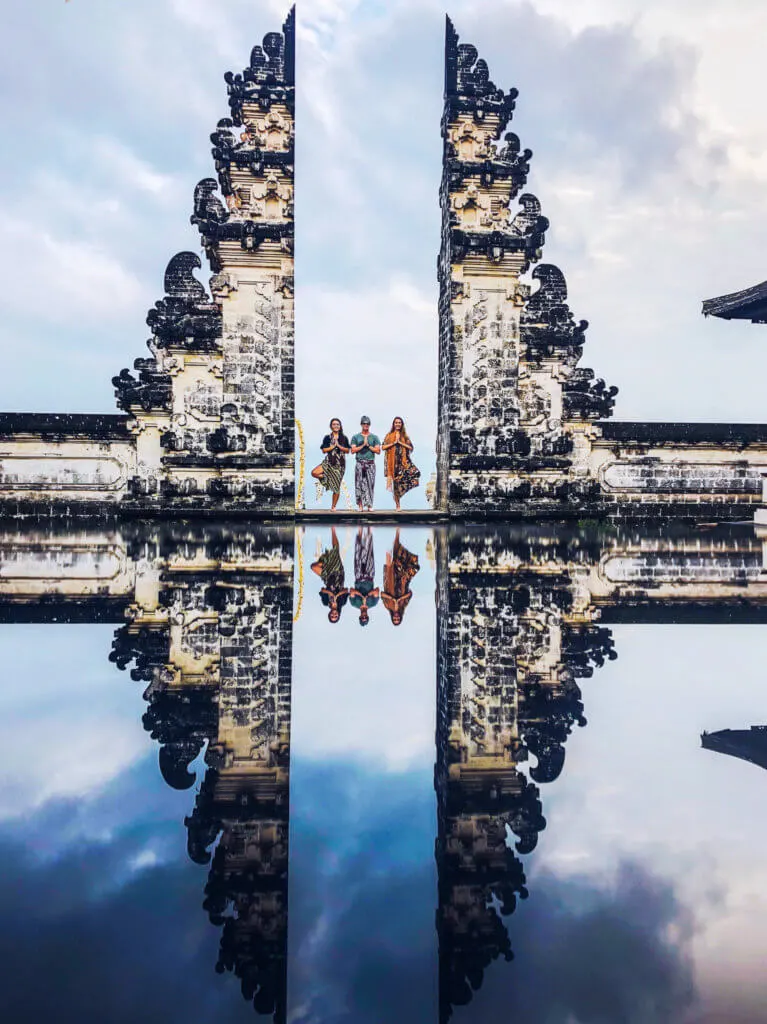 Bali might be one of the most Instagrammable places on Earth. It has incredible natural beauty that makes for excellent photos. I had barely even heard about Bali before Instagram came around. Then it seemed like influencer after influencer traveled to Bali, and it looked incredible!
One of the most popular photo spots in Bali is The Gate to Heaven (Lempuyang Temple). Thousands of visitors travel here each year, hoping to recreate a photo of them posing with their reflection mirrored in the water in front of the landmark.
Here is what it looks like when you search for the location on Instagram.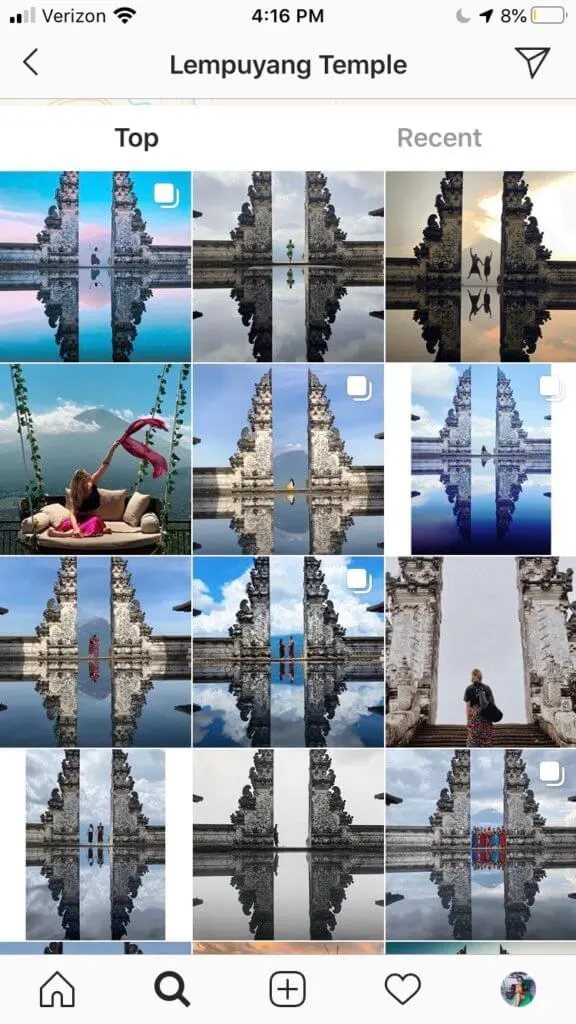 Notice the reflection of the water in almost every photo? (Spoiler Alert: It's not real!)
This page is filled with wanderlust-worthy, magical images that give the illusion of an enormous gate surrounded by a reflective body of water on the ground. These images are so spectacular that you would be crazy not to want to visit the Gate of Heaven.
Ready to see what it actually looks like?
Where is that beautiful reflective water in every photo? It doesn't exist.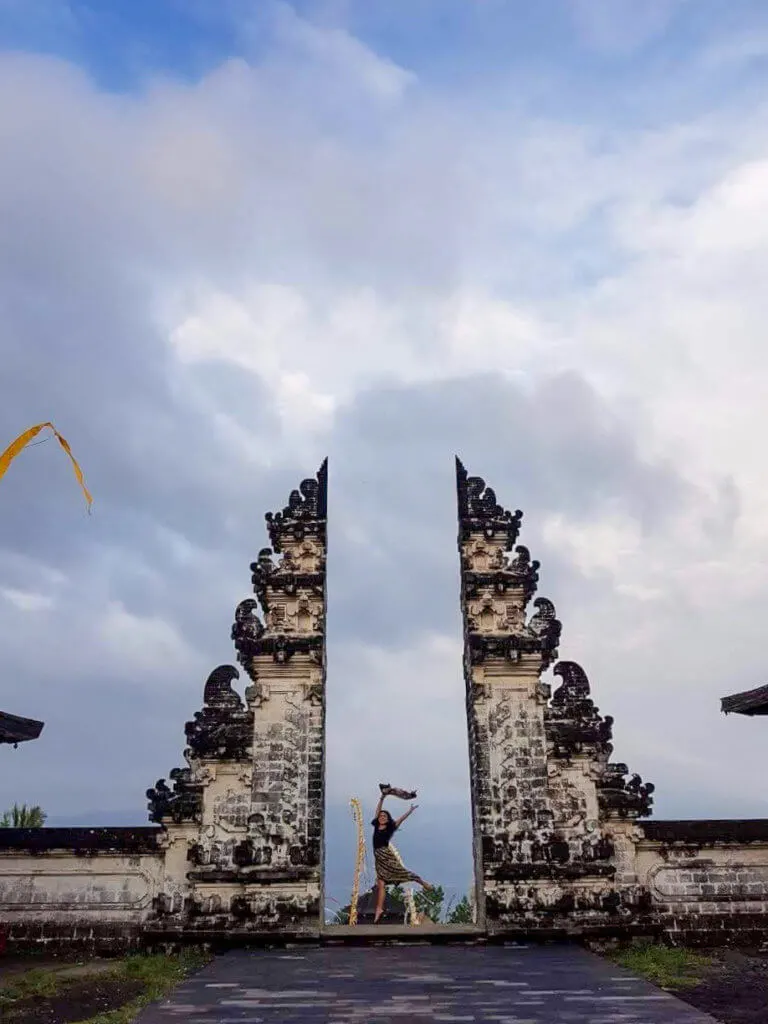 Yes, that's right. The stunning water reflections are created by placing a mirror positioned just beneath the lens to create the look of reflective water in photos.
It is a smart trick that I would have never picked up myself scrolling through images. Talk about the ultimate Instagram catfishing.
Jesus walking on water? Nope. The cameraman continued to take photos as I walked away from the Gate of Heaven.
I actually knew that this was all fake before I even booked my trip to the Gate of Heaven. Even though it is fake, it was still a fun place to visit and take photos. Just beware that you might have to wait several hours in line to get your chance to take pictures in this Instagram-worthy spot. Arrive as early as possible, so you don't have to wait as long in line. We arrived very early and only had to wait around 30 minutes in line.
Skip the Line
If you don't want to wait hours for a reflective photo, you can skip the line and head to the back of the Gate to Heaven where no one is waiting in line to take a picture.
You won't get the mountain in the background or a reflective photo, but you may save yourself hours while also getting an authentic picture.
Popular Tours in Bali
[tcb-script async="" src="https://www.viator.com/orion/partner/widget.js"][/tcb-script]
Save to Pinterest