Affiliate Disclosure: This post may contain some affiliate links, which means when you click, I get a small percentage of the purchase at no extra cost to you. This allows me to keep this website running, so feel free to click away! You can read my entire Affiliate Disclosure here.
Cheese is probably everyone's favorite food. Let's be real, it's amazing. It was by far the hardest thing to give up when I went vegan because it is so addicting.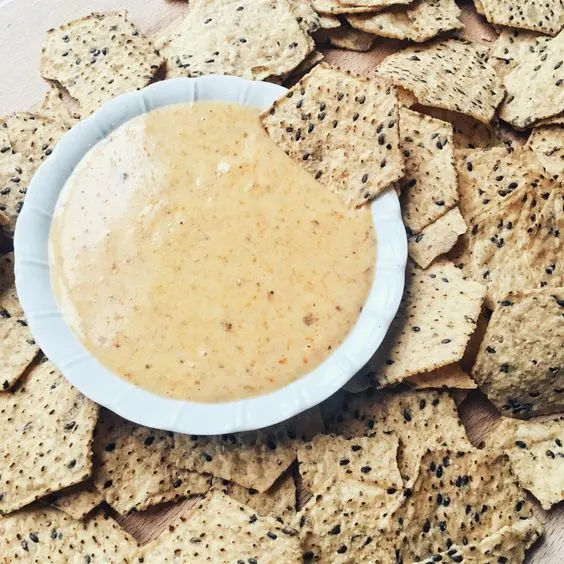 I am not a fan of store-bought vegan cheeses. They all taste so strange to me and leave a terrible aftertaste in my mouth. So I decided to make my own. Many recipes for vegan cheese call for cashews. While I do love cashews, and they are great of you, I don't want to eat a lot of it because it is so fattening. This is not the case with this cheese. You can eat tons of this cheese without worrying about the fat content. And you will because it is so good.
Low-Fat Vegan Nacho Cheese
Ingredients
2 cups diced potatoes
1 cup diced carrots
½ cup of water
⅓ cup almond milk
2 tsp. salt
1 tbsp. lemon juice
½ cup nutritional yeast
¼ tsp. onion powder
¼ tsp. garlic powder
dash of cayenne
Instructions
Boil the carrots and potatoes until soft, about 20 minutes.
Blend all of the ingredients together in a blender until the cheese is extremely smooth.
Related Posts