Affiliate Disclosure: This post may contain some affiliate links, which means when you click, I get a small percentage of the purchase at no extra cost to you. This allows me to keep this website running, so feel free to click away! You can read my entire Affiliate Disclosure here.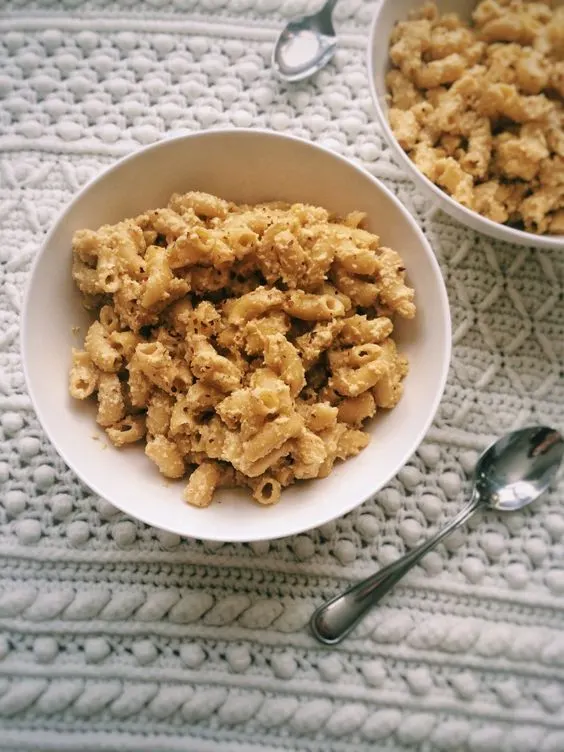 Who doesn't love a big bowl of macaroni and cheese? I know I do, but I honestly couldn't even tell the last time that I had it. Until now. This oil-free vegan macaroni and cheese has made all of my macaroni and cheese dreams come true.
Kraft Macaroni and Cheese is probably one of the farthest things away from health. Look at these ingredients: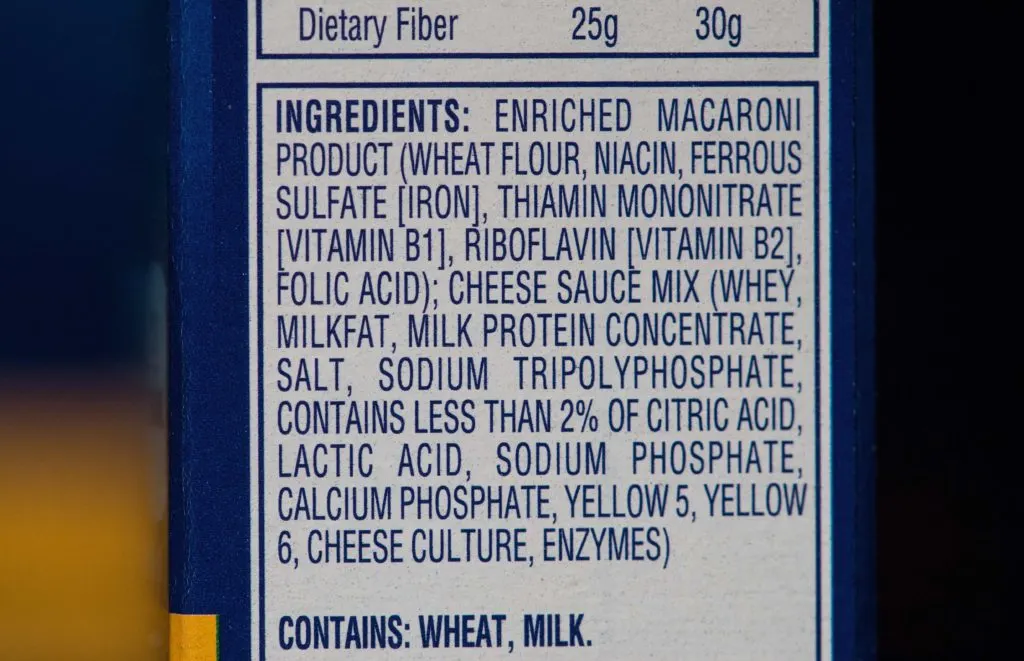 Kraft Macaroni and Cheese might as well be renamed poison with how nasty those ingredients are. Luckily you don't have to give up macaroni and cheese. You should just give up the Kraft kind. This Oil-Free Vegan Macaroni and Cheese is a great alternative. There are no nasty ingredients allowed in this mac and cheese, only real food that you will feel good about eating.
Oil-Free Mac and Cheese (Vegan and Gluten-Free)
Ingredients
1 8 oz. package of brown rice elbow pasta
1½ cups raw cashews
¾ cup of water
3 tbsp. fresh lemon juice
1½ tsp. salt salt
¼ cup nutritional yeast
1 clove of garlic
½ tsp chili powder
½ tsp yellow mustard
Pinch of cayenne pepper
Pinch of turmeric
Instructions
Follow the package directions to cook the elbow pasta.
Add the cashews, water, lemon juice, salt, nutritional yeast, garlic, chili powder, mustard, cayenne pepper, and turmeric to a high-speed blender, and blend until smooth.
When the pasta is finished cooking, drain it and put it back in the pot.
Pour in the cheese sauce, and mix to combine.
Add any seasonings that you would like, and serve.
Key Search