Affiliate Disclosure: This post may contain some affiliate links, which means when you click, I get a small percentage of the purchase at no extra cost to you. This allows me to keep this website running, so feel free to click away! You can read my entire Affiliate Disclosure here.
Are you looking for a stylish, vegan watch that truly aligns with your values? Well, look no further—we've got the perfect list of watch brands just for you.
Whether you are an animal lover or just care about sustainability and consumption practices, these vegan watch brands will have something to offer when it comes to making a fashion statement while staying true to your convictions.
From sleek and minimalist designs to intricate dials and details – we've rounded up the best vegan watch brands out there that won't leave any animals harmed in the process. So keep reading on as we explore which watches make standing up for what's right fashionable!
CHPO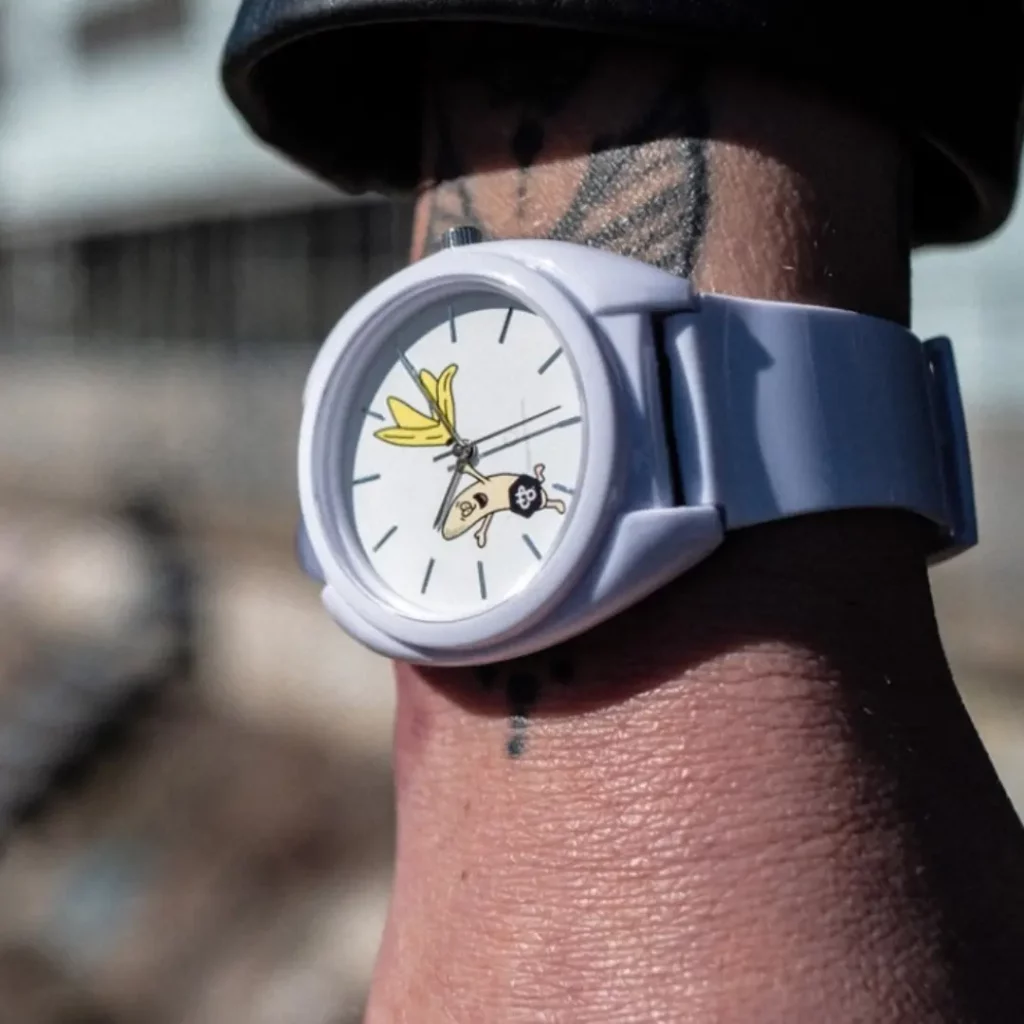 CHPO is a watch and eyewear brand that strives to stay environmentally conscious. Founded in Sweden in 2013, it was heavily inspired by skateboarding, music, and art, holding true to its roots while still offering great looks and quality at prices anyone can afford. Not only that, they go that extra mile to also use materials made from recycled products such as fully recyclable watches, following EU's strict environmental standards. They even go further to produce watch straps made in vegan leather, which have been PETA-Approved. With this commitment to sustainability, CHPO is setting the bar high with its 'Made for Everywhere' philosophy and showing the world that vegan leather is certainly the way forward!
Cyssan
Cyssan, an aptly chosen brand name derived from the old-English word for "kiss," crafted its first collection of timepieces with standards that reflect a deep appreciation and respect towards nature. Its hand-assembled vegan leather straps were created using water-based glue and environmentally friendly dyes to ensure minimal environmental impact. Additionally, Cyssan has established a recycling program so customers can return their watches to be recycled at any point in time – showing how caring for our planet is truly part of this unique watchmaking vision!
Evig Gron
Evig Grön is a brand pushing the boundaries of sustainable design, creating luxury watches that are manufactured with eco-friendly materials and cruelty-free practices. Made in Sweden, Switzerland, Portugal, and Italy, their pieces not only provide lasting quality but also benefit the planet – from material sourcing to delivery solutions. In partnered support for PETA's vision of an animal welfare-friendly future, Evig Grön has come together with Djurens Rätt, promoting sustainability while making ethical choices every step they take!
Hurtig Lane
Hurtig Lane has been making classic yet modern watches for years. Their watches have a timeless style that matches any outfit and looks great on everyone. All of their materials are carefully sourced to ensure that they are vegan and cruelty-free—down to the leather alternatives used for the straps. Every step in the process is audited to guarantee that absolutely no animal byproducts are used during production. Their stylish and earth-friendly designs make them a favorite among vegans and animal advocates alike!
Jason Hyde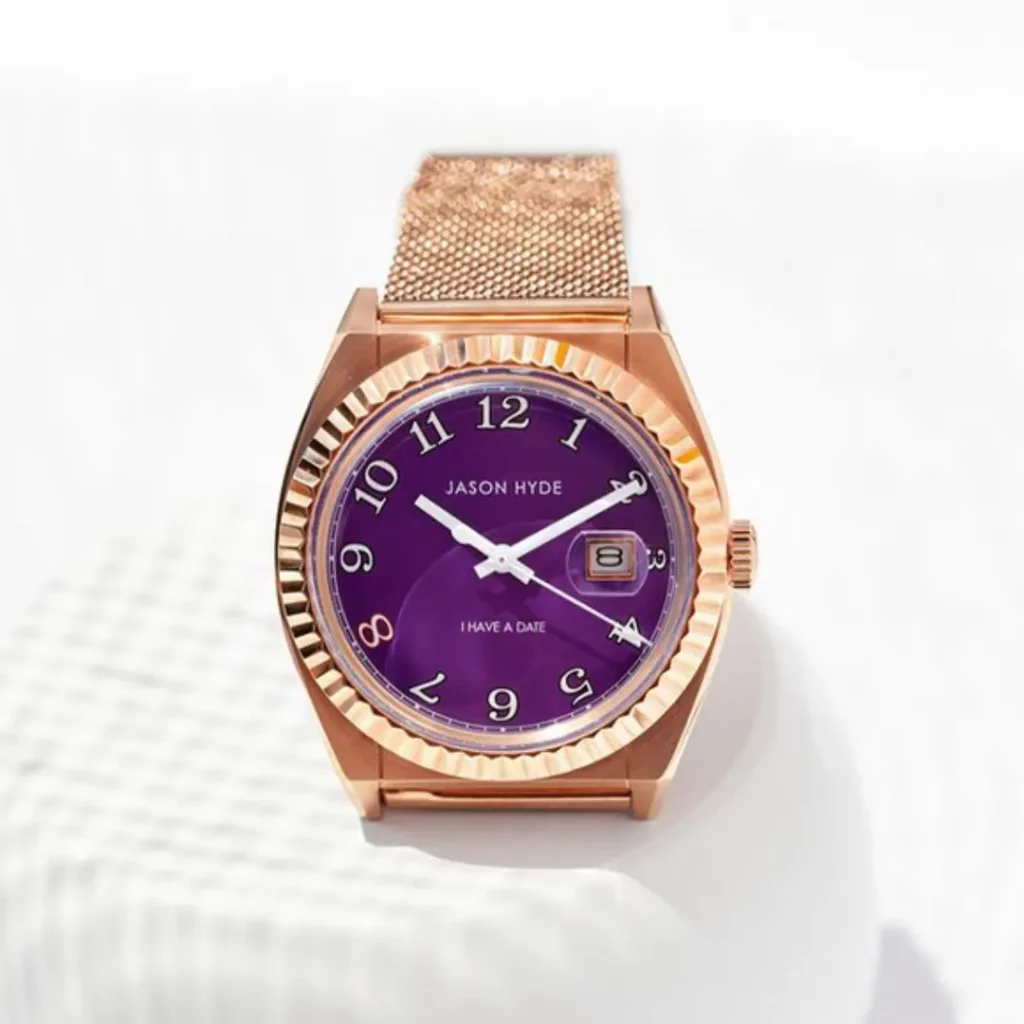 Jason Hyde is a true pioneer of sustainable jewelry-making. With his vegan watches and other creations, he has successfully managed to craft beautiful pieces from a seemingly unorthodox source: recycled plastic from the ocean! Through this creative and thoughtful approach, Hyde encourages people to give plastic a new and stylish identity that reflects our duty to protect our oceans while simultaneously creating a meaningful gift or keepsake for those who care deeply about protecting the environment. His art establishes an example of how we can reduce waste and encourage sustainability in our fashion choices.
JORD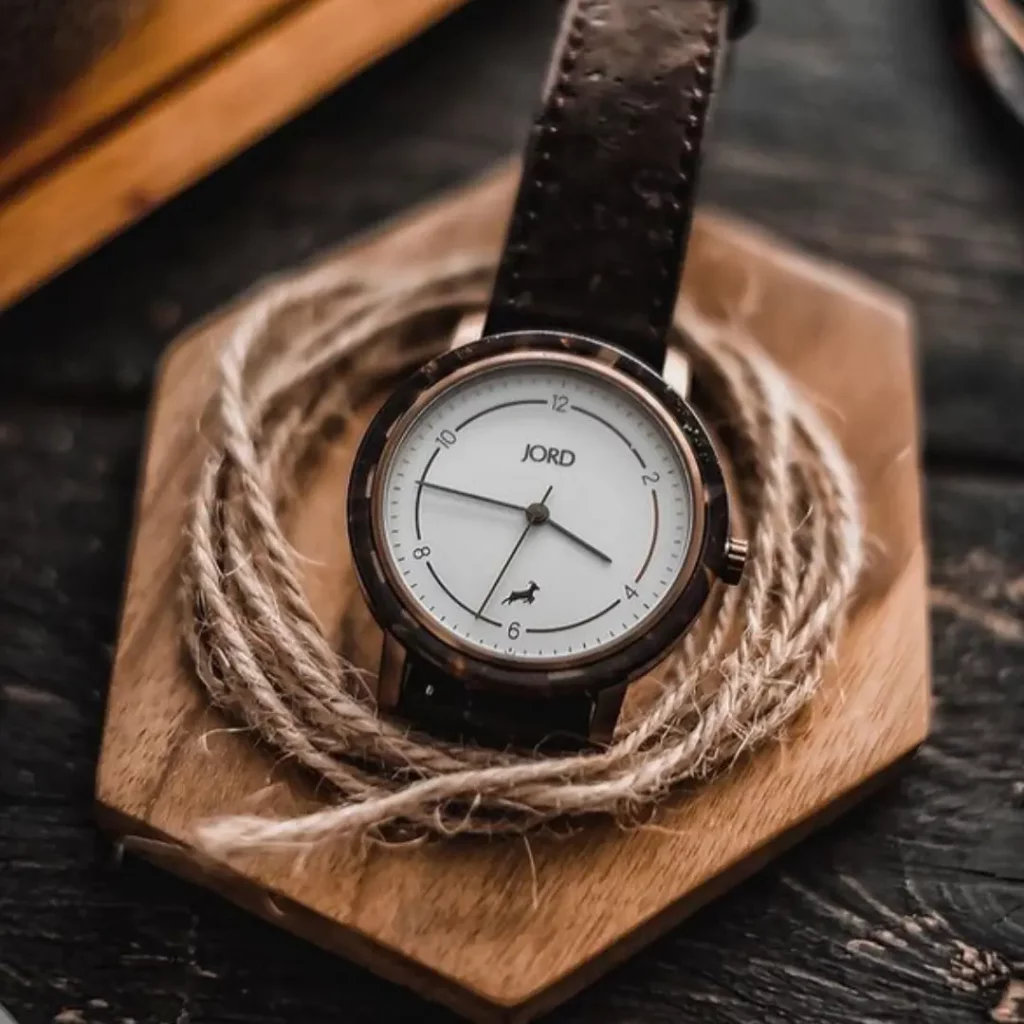 The vegan-friendly JORD wood watch brand is an up-and-coming option for the stylish vegan. Their unique range of wood watches offers a beautiful, natural alternative to leather straps that are fashionable and comfortable to wear. Each vegan watch is designed with careful craftsmanship, utilizing some of the world's most sought-after woods.
Solios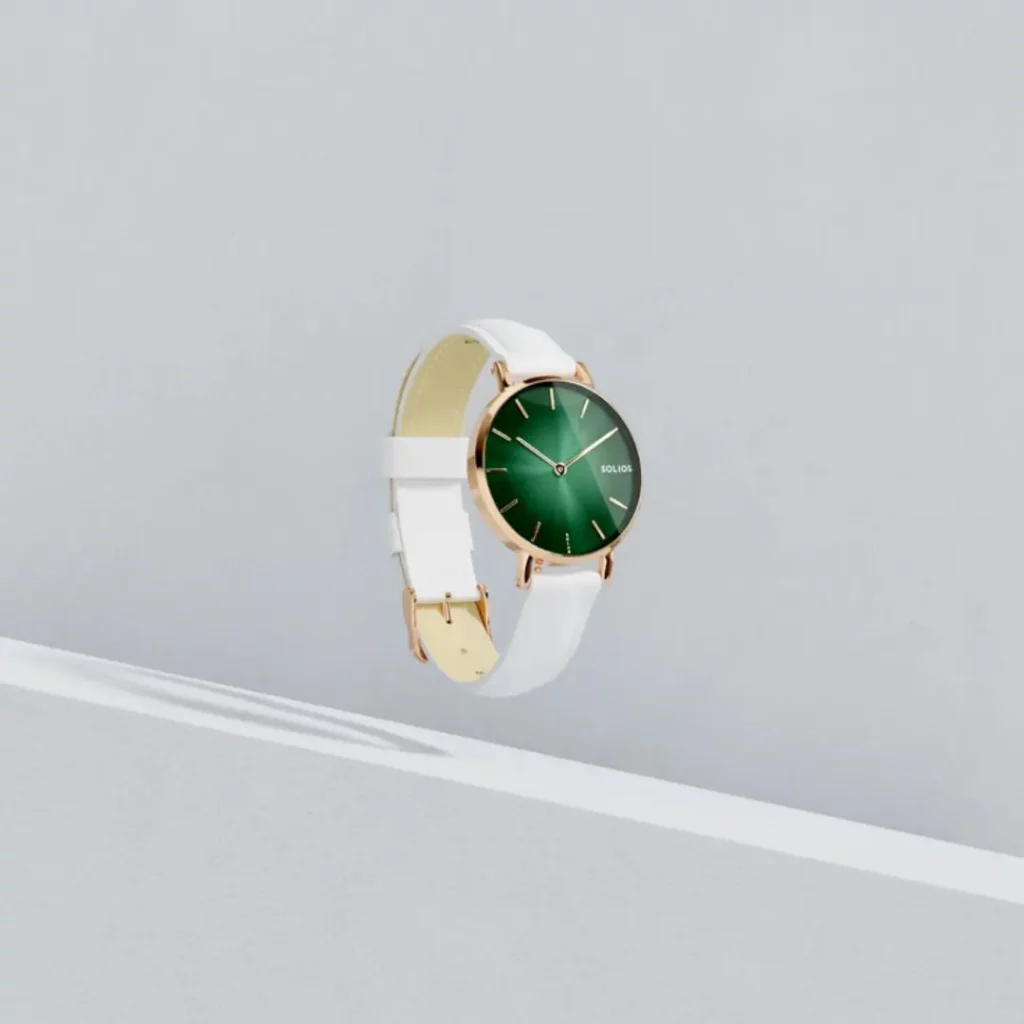 Get the best of fashion, innovation, and sustainability with Solios watches – an environmentally-conscious brand that creates minimalist designs. Their solar-powered technology allows you to charge your watch using natural or artificial light without ever having to worry about replacing batteries! With a power reserve lasting up to 6 months and over 50 years of battery life, it's easy to see why they are B Corp certified. Did we mention their unique material? Synthetic leather made from silicone is not only eco-friendly but also free from PU, PVC, phthalates heavy metals solvents toxins – so tech meets style in perfect harmony!
Votch
Votch is revolutionizing the fashion industry by creating stylish, minimalist watches (and more) from innovative vegan leathers. Featured in VOGUE, Forbes, Cosmopolitan, and Stylist – not to mention a win of awards from PETA plus an appearance on Dragon's Den – this British brand proves that sustainability and style can go hand-in-hand. By choosing materials like Piñatex pineapple leather or AppleSkin apple waste products for its designs, Votch shines a light on reducing animal skin use as well as petroleum plastics consumption!
Read More About Living Cruelty-Free and Vegan:
Read Next: