Affiliate Disclosure: This post may contain some affiliate links, which means when you click, I get a small percentage of the purchase at no extra cost to you. This allows me to keep this website running, so feel free to click away! You can read my entire Affiliate Disclosure here.
Are you looking for new vegan shoes for summer? Look no further! Here are my top 10 favorite vegan shoes for summer 2020.
This list includes vegan sandals, vegan ballet flats, vegan heels, and more!
Are you looking for a new vegan bag to go with your new vegan shoes? Check out this list of my favorite vegan bags for summer 2020.
Eva Arizona Birkenstock Sandals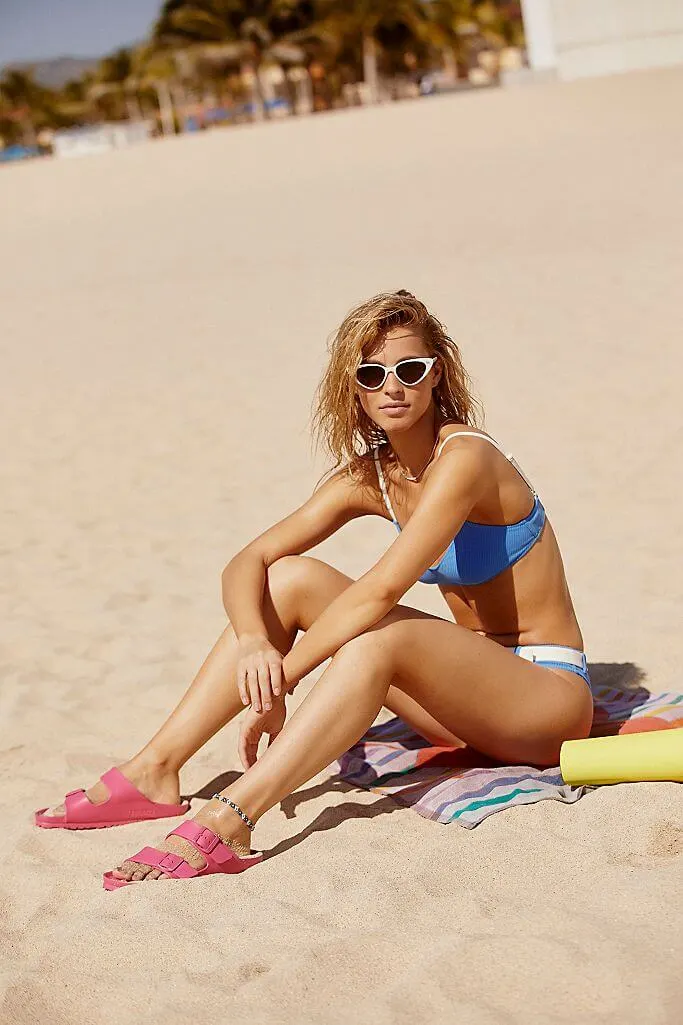 Birkenstocks are normally shoes that you would never want to get wet. These vegan Birkenstocks are made out of EVA. That means they are "rubber-like" in softness and flexibility. These vegan Birkenstocks would be perfect for the pool, beach, lake, or any water activity!
Vegan Austin Mule Flat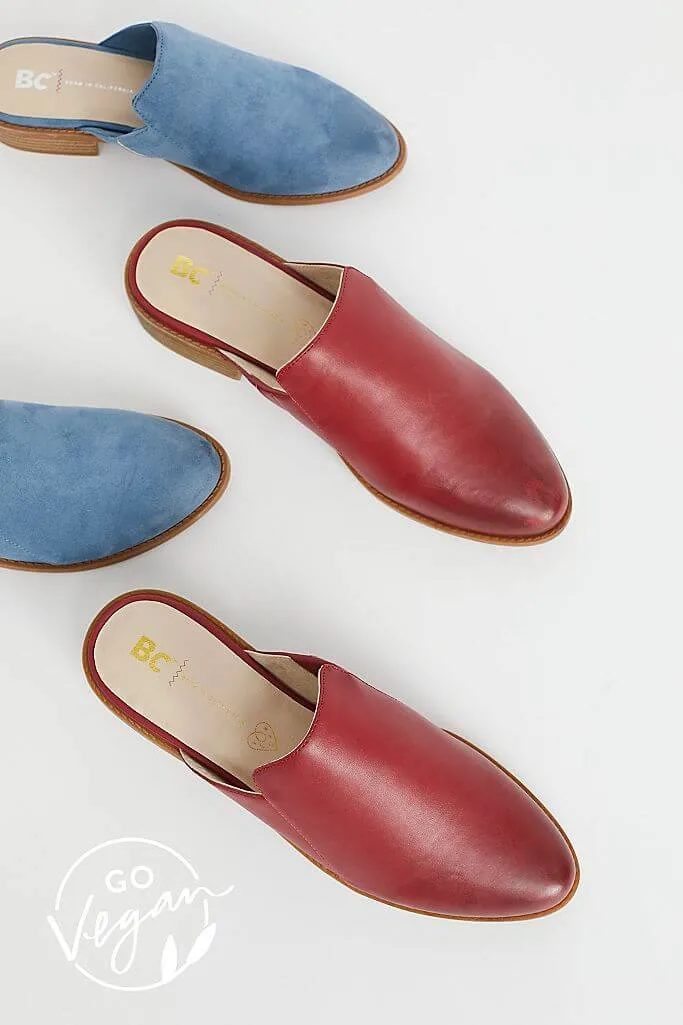 These vegan mule flats from Free People feature a backless fit with a subtle chunky block heel. They would be the perfect shoes for a day out with friends or family.
Koren Red Espadrille Slide

Veja Vegan Sneakers

It is in style right now to wear sneakers with summer dresses, and I really love this look. Veja is a fresh footwear brand that has risen in popularity in the last few years. They are not a vegan shoe company, but they have several vegan sneaker options available.
Kenneth Cole Vegan Suede Espadrille Wedge
These vegan suede espadrille wedges are made with colorful vegan suede and a buckle closure ankle strap for an adjustable fit. These shoes would be perfect for a night out during the summer months.
Kenneth Cole Mello Slide Sandals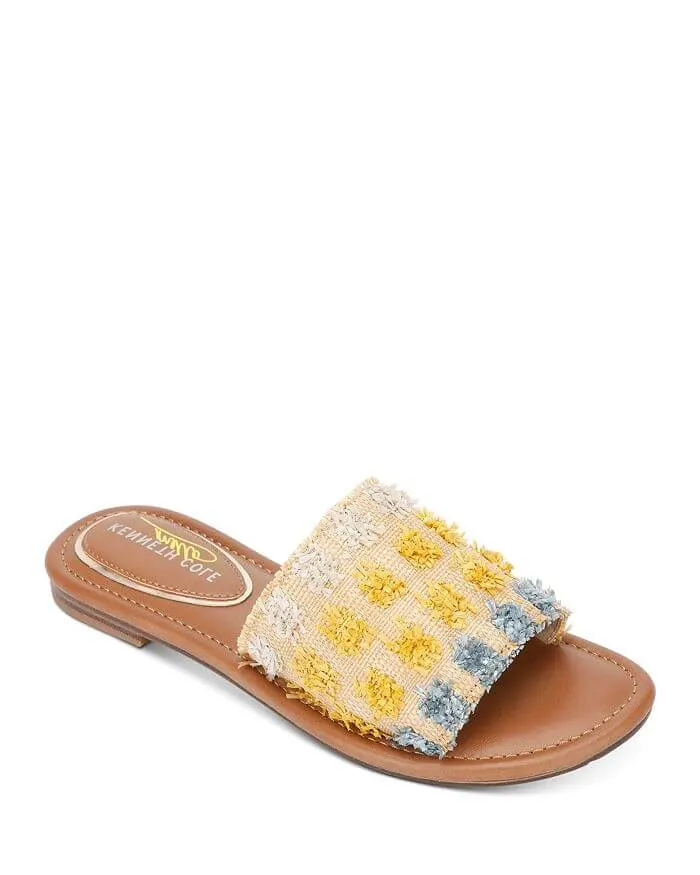 These sandals are made out of fabric, synthetic lining, and a rubber sole. The website doesn't say that they are vegan, so they could be made using a glue that includes animal products. Personally, I don't nitpick about things like that, but that may be important to you.
Matt & Nat Viola Vegan Heels

These vegan heels are made out of faux suede, and they have a 3″ heel. These shoes would be perfect to wear to work or a summer wedding.
Matt & Nat Vegan Willow Ballet Flats

Ballet flats are my favorite type of shoes to wear. They are easy to wear, and they can make any outfit look instantly classier. These vegan ballet flats are made by a 100% vegan shoe company, and they come in four different colors.
Matt & Nat Lunna Vegan Sandals

These vegan sandals are the perfect casual shoes for summer. They are made by a 100% vegan company, and they are made out of PU.
Gunas Vegan Ballet Flats
"Inspired by the beauty and elegance of swans this show will surely make you look and feel adorable. Ethically produced, 100% sweatshop-free." These shoes would go perfectly with this vegan purse.
Pin for later…
Related Posts