Affiliate Disclosure: This post may contain some affiliate links, which means when you click, I get a small percentage of the purchase at no extra cost to you. This allows me to keep this website running, so feel free to click away! You can read my entire Affiliate Disclosure here.
Are you in search of a new, stylish pair of shoes that aren't made from leather or suede? Fortunately, there is an abundance of vegan shoe brands available that are crafted with all-natural materials and designed to provide maximum comfort while delivering on-trend style. Vegans can rely on these ethical fashion options without compromising their commitment to helping animals. In this blog post, we'll be taking a look at some of the best vegan shoe brands so you can join in on the movement towards ethical footwear without sacrificing your sense of fashion!
What Are Vegan Shoes?
Vegan shoes offer a stylish and ethical alternative to traditional leather shoes for anyone looking for animal-friendly and cruelty-free footwear. Rather than relying on traditional leather and other forms of animal products, vegan shoes are typically made from faux leather, microfibers, canvas, synthetics, recycled rubber, and organic cotton. However, when searching for vegan shoes, it is important to verify the materials because some faux leathers or synthetics can contain traces of animal-derived products. Fortunately, many ethical companies are dedicated to providing compassionate options for their customers and make sure all of their materials are 100% vegan.
100% Vegan Shoe Brands
8000 Kicks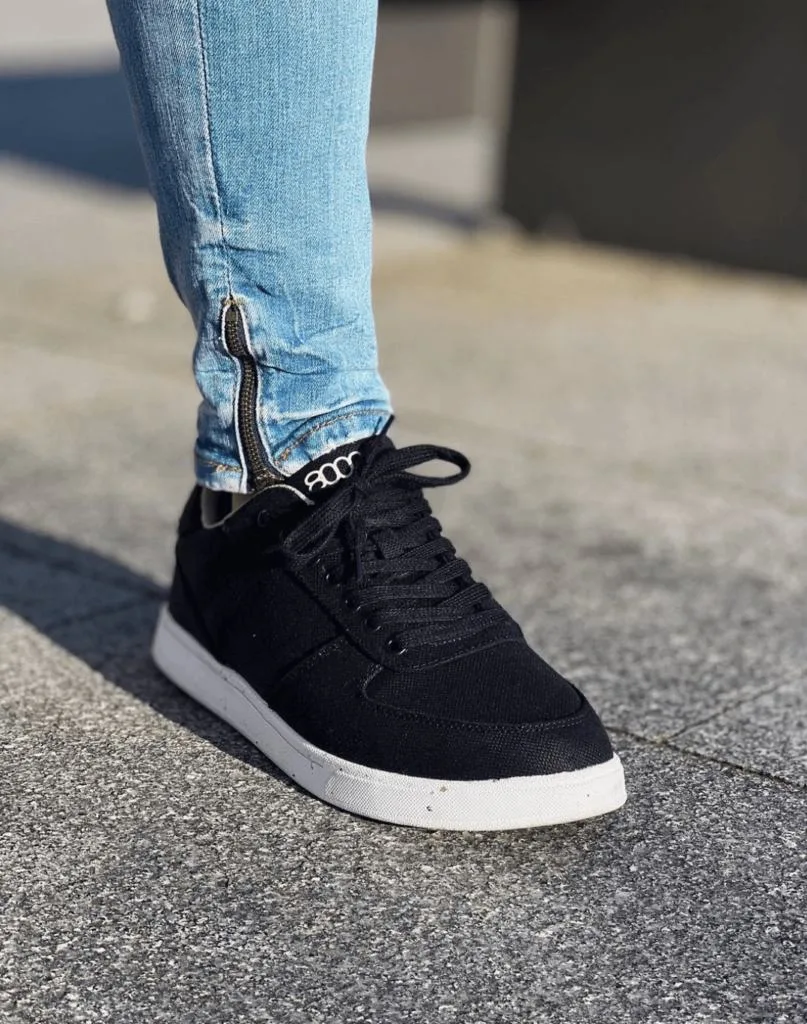 8000 Kicks makes sneakers out of hemp. The brand empowers customers to opt-in for a more sustainable lifestyle by providing a superior eco-friendly footwear solution.
You can get 10% off of your order with the code VEGANABROAD.
Aera
AERA is leading the luxury footwear industry forward by placing equal value on products, people, and the planet. With timeless designs that are ethically crafted from certified vegan materials, this brand strives to make sustainability the new normal.
AERA is constantly looking to improve its practices to minimize environmental impact – their supplier was the first company to develop 100% solvent-free materials, composed of water-based resins. They are also investing in new materials made from renewable, bio-based sources. The outers of AERA shoes are made from cotton, polyester, polyurethane, poly-viscose, polystyrene, and nylon. Aware that synthetics come with environmental concerns of their own, the brand is working with SCS Services – a global leader in sustainability accreditation – to offset this impact by 110%.
All AERA shoes are certified vegan by PETA. The brand went to great lengths to ensure that all components are free from animal ingredients, yet still maintain the quality and style expected from a luxury shoe.
Ahimsa
AHIMSA was founded in 2013 by Gabriel Silva, a long-time vegan, who set himself the goal of producing high-quality vegan shoes that at the same time satisfied his own high ethical standards.
Ahinsa
Ahinsa was created by the physiotherapist Lukáš Klimpera during his quest for shoes that would enable not only our feet, but also the whole body to work naturally, healthily, and happily + that would be ethically made from only the highest quality materials and not contain any parts from slaughtered animals.
Ahinsa shoes are made from cruelty-free materials that look no different from leather at first glance. You can even find Ahinsa shoes walking in Finnish snow. And thanks to a special membrane, it also wicks away sweat from your feet. You'll experience a truly cozy winter when you wear shoes lined with this fur.
Allkind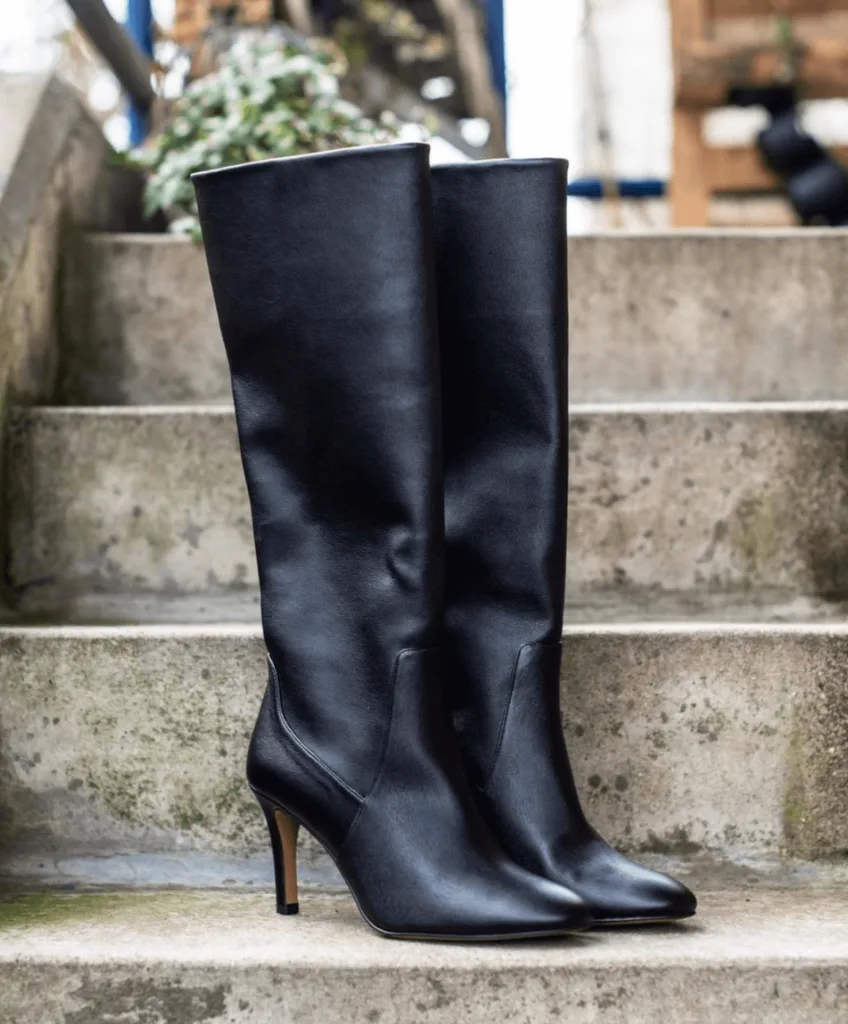 British vegan brand Allkind was launched in March 2020 after defining a gap in the market for luxurious, high-quality vegan footwear that doesn't compromise on style. Allkind's purpose is to offer beautiful and desirable vegan footwear free from animal derivates, with a core focus on ethical and sustainable production. The brand has been featured in Tatler, Harper's Bazaar, GLAMOUR, the Daily Telegraph, the Evening Standard, Marie Claire, Stella Magazine, Vanity Fair, Hello!, and more. They also won PETA's award for the Best Vegan Shoes 2021.
Allkind only ever uses vegan materials – from the uppers and linings of their shoes down to the glues, every part of the shoe is animal-free. The brand also chooses recycled materials wherever possible, including recycled polyester derived from plastic bottles and/or bio-oils from non-GMO corn crops. These materials are also water-based and solvent-free, minimizing their environmental impact.
Other fibers used by the brand include recycled rubber and organic cotton.
A Perfect Jane
Animal lover Suzanne Harper founded A Perfect Jane, inspired by nature and driven by her love of fashion. The strong bond she shared with her dog, Jane, prompted Suzanne to go vegan, but one thing she struggled with after making the leap was finding well-made sustainable vegan boots. So she decided to create them.
All materials used by A Perfect Jane come from Europe. The brand works with vegan apple leather from Italy – a beautiful material that has the look and feel of animal leather, without using any animals in the process. A Perfect Jane also uses vegan eco-suede from Spain. The insoles of the boots are made of cork, which is a biodegradable, breathable, and naturally regenerative material.
A Perfect Jane is a PETA-Approved Vegan brand – for the animals and for the planet.
Astral
Astral was started in 2002 with a goal to build the best performing products for wilderness athletes with a focus on building them in the least toxic, lowest impact way.
Call It Spring
Call It Spring is 100% Peta-Approved, saying no to single-use plastic bags, the first fashion footwear brand to be certified climate neutral, FSC-certified packaging, and now sustainable + vegan.
Carmona Collection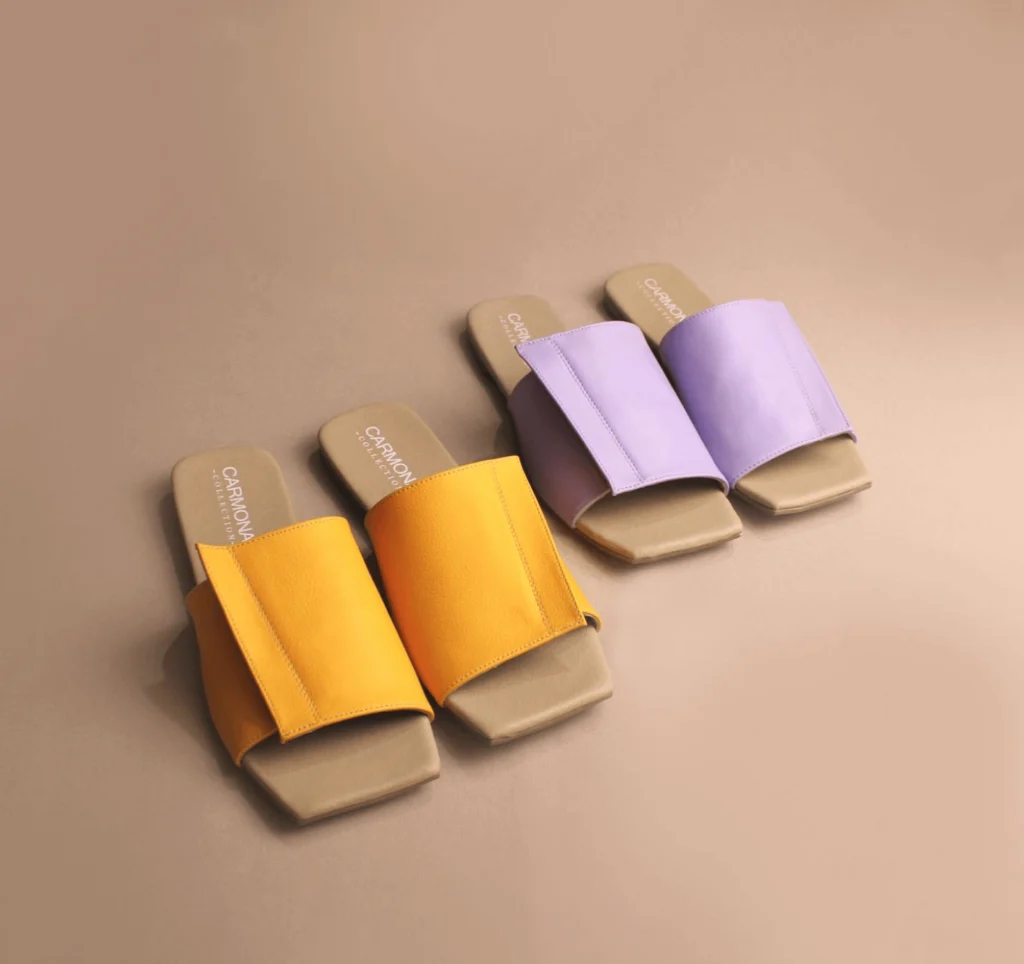 Mexican vegan label Carmona Collection was born in León Guanajuato, where shoemaking is a revered craft. This vegan brand unites this tradition with environmental responsibility through their material choices – and elevates sustainable fashion with the strength and wit of three generations.
The brand was founded by three sisters, who have backgrounds in the mainstream fashion trade. Carmona is the last name of their grandmother, who taught them to sew. She also impressed upon the sisters the value of hard work, which they have channeled into their contribution to a better world, and a kinder fashion industry.
Cactus leather is the main material in Carmona's vegan shoes and vegan boots – it grows locally in Mexico and is one of the most planet-friendly vegan leathers on the market.
Collection & Co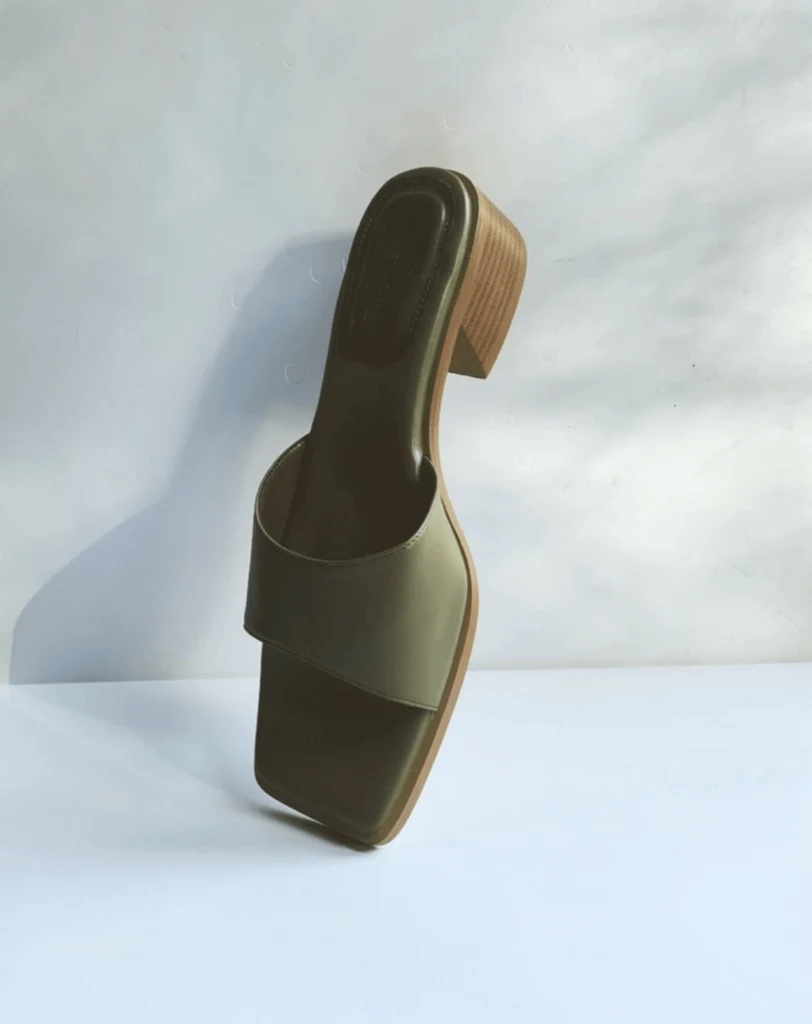 Collection & Co was created in 2016 by fashion industry professional Felisha Papa, with the aim of providing high-end sustainable footwear made without animal leathers or glue.
Protecting the environment is one of their key values, and they use a variety of up-cycled and eco-friendly materials, including Pinatex (from pineapple leaf fibers) and recycled plastics. Plus they try to reuse materials left over from previous collections, creating minimal waste. They combine this careful attention to sourcing with responsible manufacturing, and as a result, they only produce limited quantities of each style in a small factory in Greece, so once it's gone, it may well be gone forever.
Corail
Corail is a sneaker brand with a difference: instead of polluting our oceans like most fashion, their items actually make the sea cleaner. Each design is completely vegan and made from recycled materials – namely, plastic that has been pulled up from the oceans. In Corail's mission, taking action for the sea aligns perfectly with creating sleek, easy-to-match footwear.
At Corail, the process starts with bottles. Since 2019, the brand has employed a crew of fishermen in Marseille, who go out to sea every day to collect the plastic waste floating on the surface. They harvest the rubbish with a trawl that collects all surface materials, which are then taken to the Corail lab – a workshop where the bottles are produced in an ultra-short circuit.
Cult of Coquette
You don't have to sacrifice beauty and elegance with shoes from Cult of Coquette. They've created a conscious line of shoes that are both chic and ethical. Their goal was simple, they set out to fill a void in the market that often provides few options for the growing number of modern women who are both style-savvy and socially conscious.
Della Terra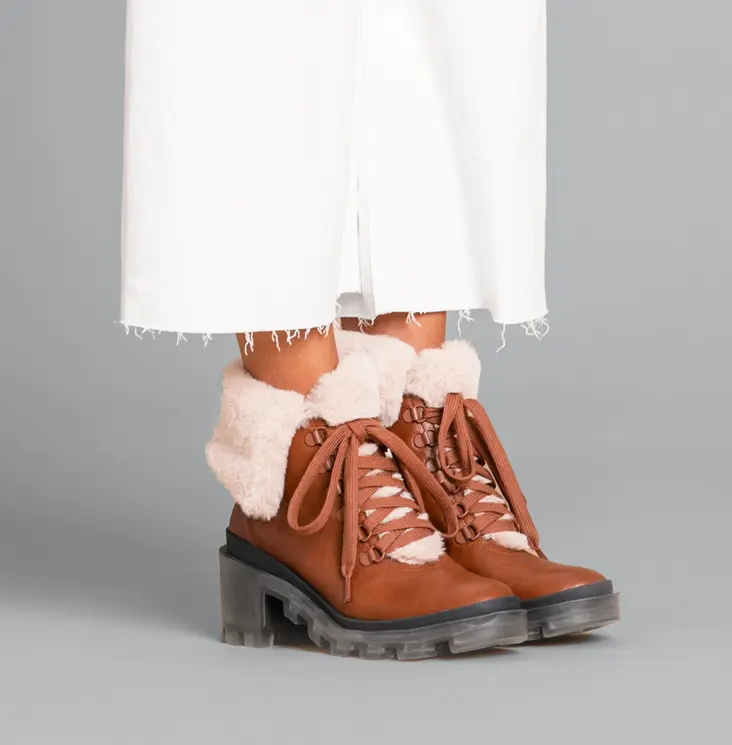 Della Terra is an ethical and inclusive brand continuously working towards sustainability. Founder and designer Emily Landsman was inspired to create what was missing from her wardrobe while recovering from COVID-19. These transitional, inclusive styles are completely versatile footwear – Della Terra is focused on creating real shoes for real people.
Dauntless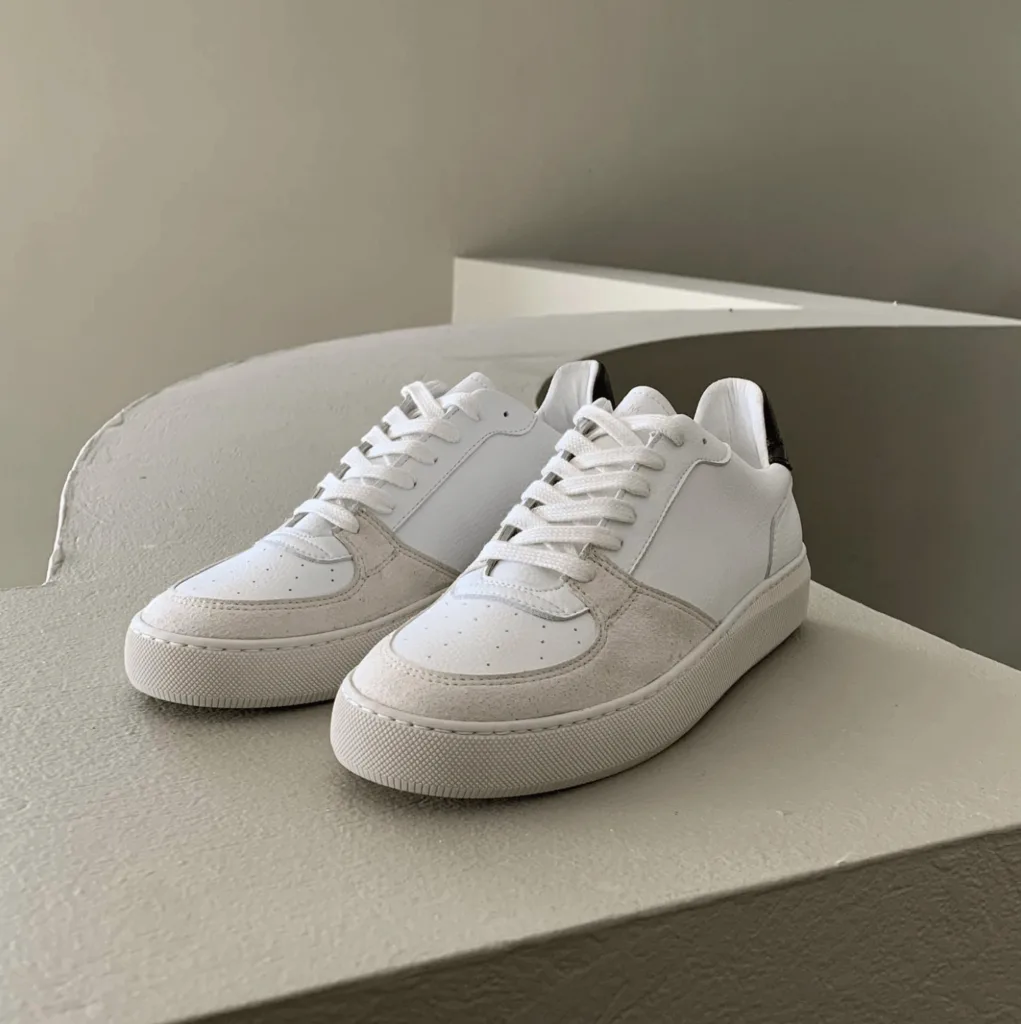 Dauntless is mostly known for their vegan biker jackets, but they do also sell a few pairs of vegan sneakers. The brand was launched in 2016 with the mission to bring conscious fashion to style-conscious consumers and change the perception of sustainable fashion. Dauntless has been featured in VOGUE, Forbes, and Harper's Bazaar.
Etiko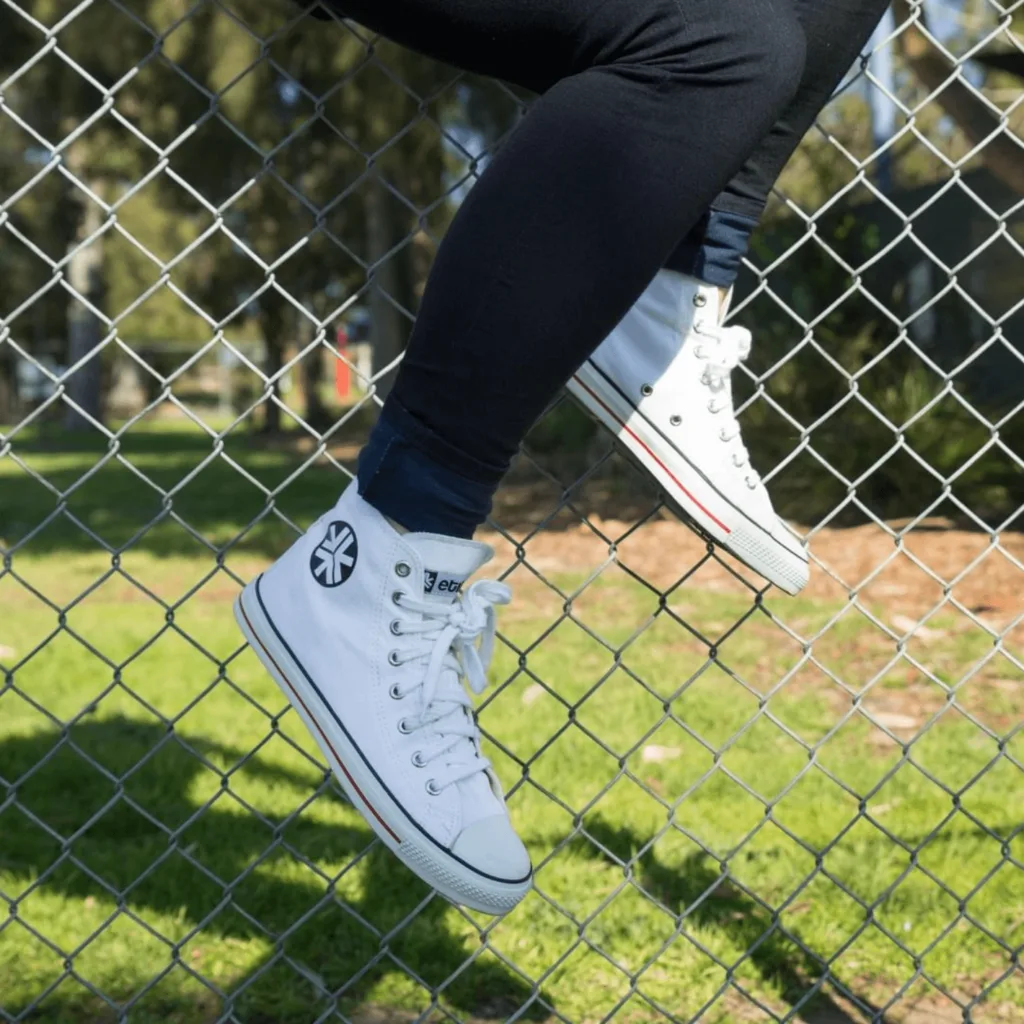 Etiko was founded by Nick Savaidis in Melbourne, Australia, back in 2005. Nick had one wish: to buy apparel and footwear which didn't involve child labor or underpaid workers and didn't wreck the environment.
By creating fair, transparent, environmentally-friendly supply chains, Etiko has directly supported the human rights and labor conditions of countless cotton growers, rubber tappers, apparel workers, shoe manufacturers, and sports ball producers living in India, Sri Lanka, and Pakistan.
Good Guys Don't Wear Leather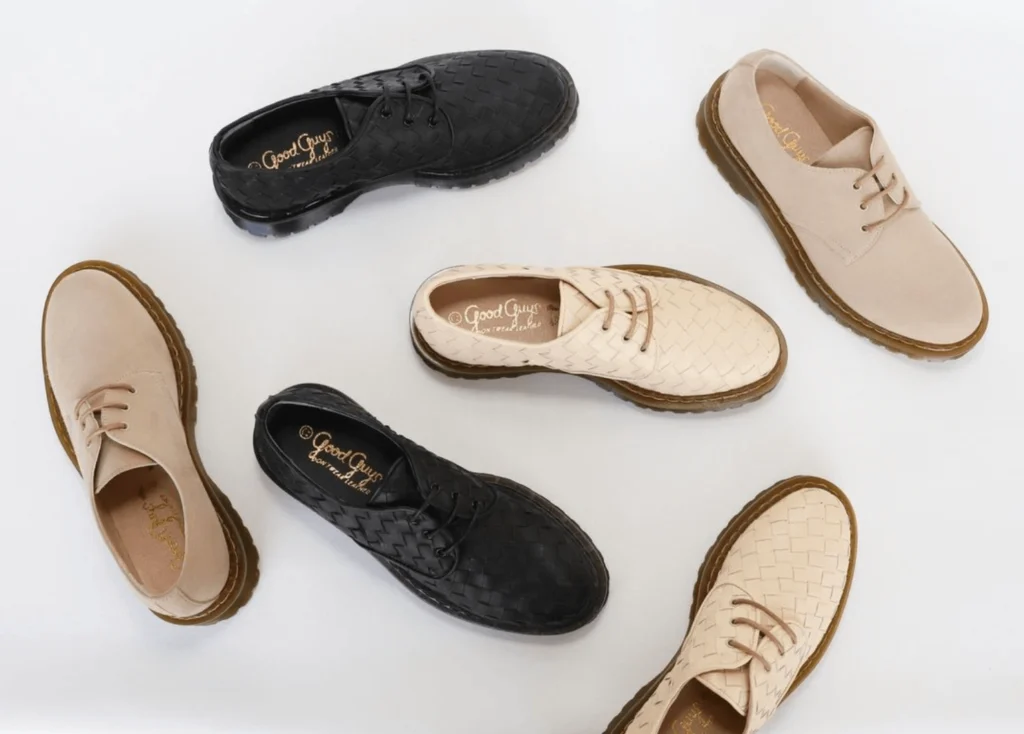 The first 100% vegan footwear company in France, Good Guys Don't Wear Leather have won awards from PETA and count celebrities such as actress Emma Watson, musician Bryan Adams, and singer Miley Cyrus as their fans.
They work with different suppliers and manufacture their collections in Italy, Spain, and Portugal. Good Guys carefully choose their collaborators and make sure all of their productions are made in a fair-trade environment and are 100% Vegan, from the glue to all the components they use for shoes.
You can get 20% off your order with the code VEGANABROAD.
GUNAS New York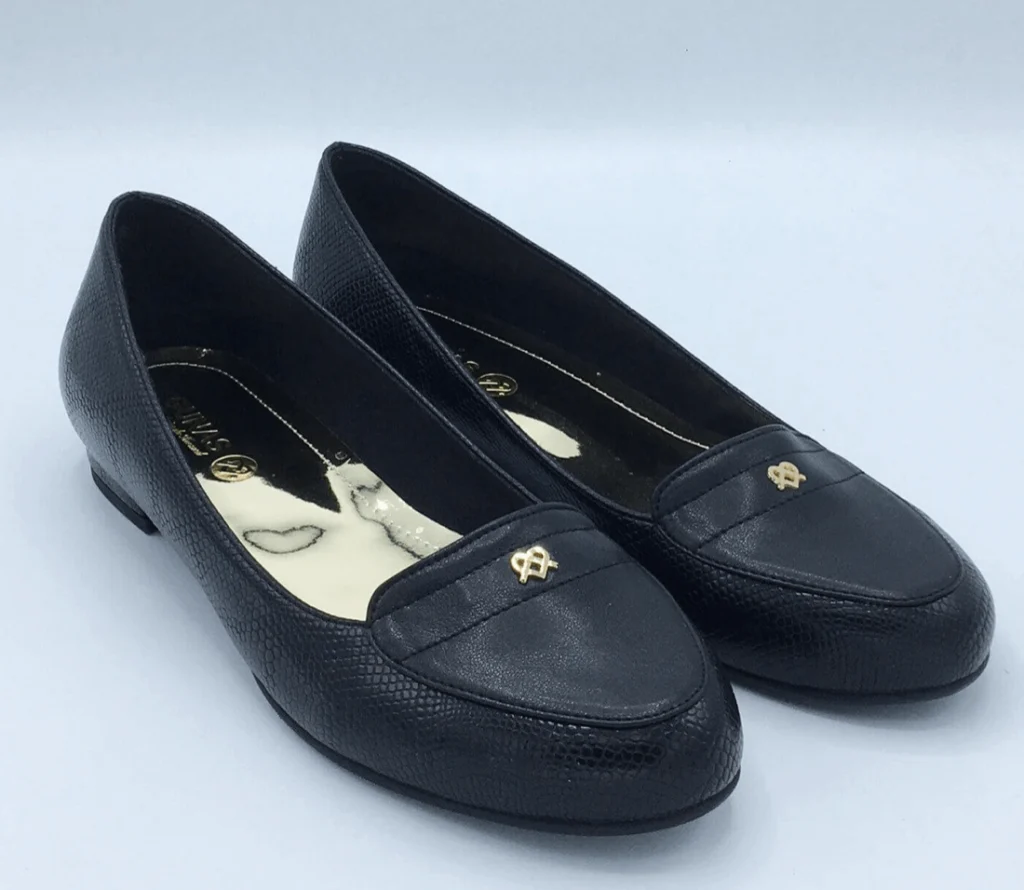 GUNAS was started in 2009 by designer and animal lover, Sugandh G. Agrawal. With an award-winning design and business background, Sugandh quit her 7-year corporate career as an Industrial designer at KitchenAid to start her own brand of cruelty-free fashion in New York.
What initially began as an all MADE IN NYC label, has now gone global to source and manufacture bags and shoes using artisan and small-scale ethical manufacturers from countries such as India, South Korea, Mexico, Brazil, and Hong Kong.
GURU mtp
GURU mtp is a shoe brand created in 2019 in Montpellier, in the south of France.
Founded by two designers with the drive to change some of the fashion industry's practices to match their beliefs, GURU mtp offers a collection for fast-paced city life, but with an edge of sexiness.
The brand prefers local materials from Europe. They also choose bio-sourced textiles that are certified as environmentally friendly. Both founders actively scout for new materials to push forward industry practices. GURU mtp is keen on innovations in biotechnology, and always on the lookout for sustainable and vegan alternatives to traditionally made faux leather. They are proud to offer models made with pineapple leather Piñatex, with the aim of supporting sustainable initiatives.
Humans Are Vain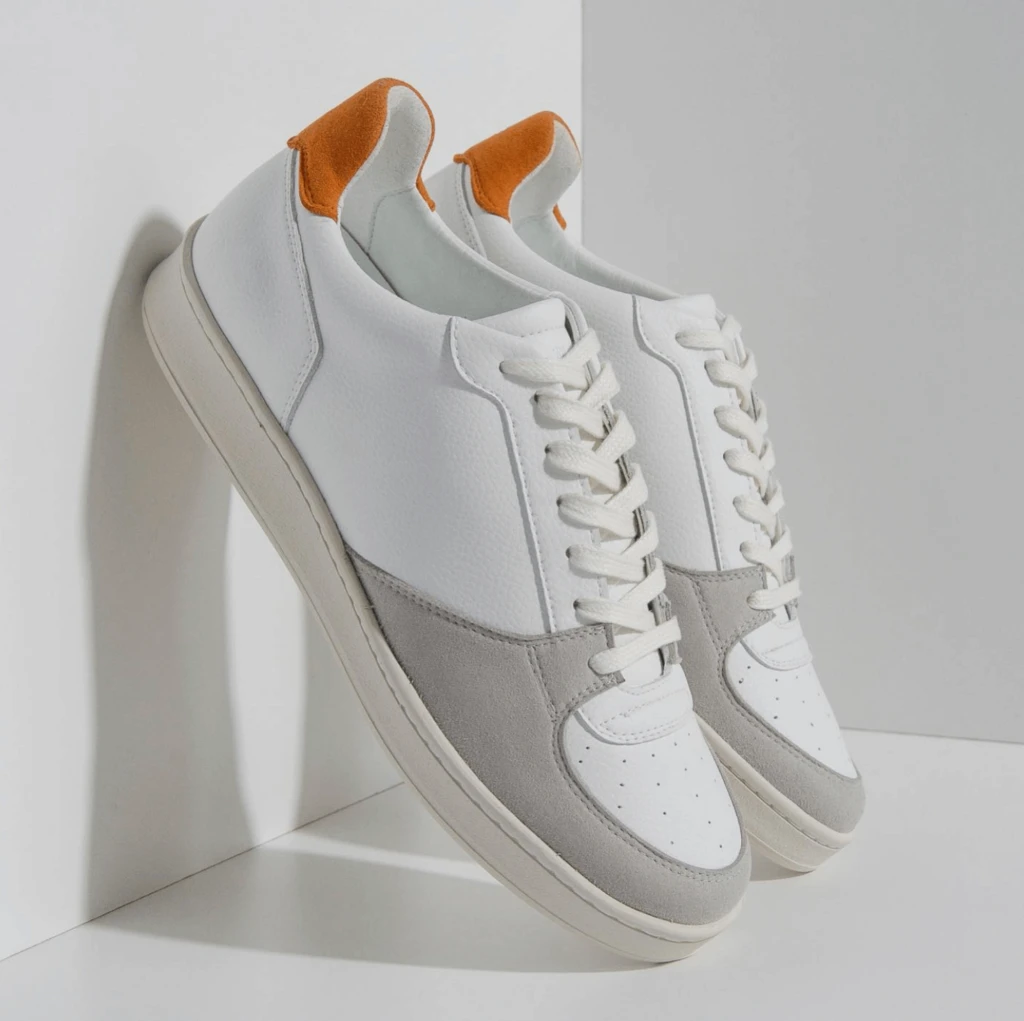 Humans Are Vain is a contemporary eco-sustainable vegan brand from Sweden that puts sustainable materials at the forefront of their design process. They fuse timeless contemporary design with innovative production methods and recycled materials, such as polyester made from up-cycled ocean trash, recycled rubber, and recycled cotton.
This brand draws its design inspiration from Scandinavian minimalism, while the quality is typical of a premium high-end brand. Humans Are Vain is also pioneering new projects in Sweden to create new technologies and materials for the next generation of sustainable production methods. These include 'Recycle Projekt', their circular economy system to ensure their products never see a landfill and enable your unwanted Human Are Vain items to be transformed into new products; as well as collaborating with environmental organizations, including an NGO on the west coast of Sweden, to help remove as much plastic waste as possible from the ocean and shoreline.
Many of HAV's vegan trainers and shoes use a breathable vegan eco-microfibre which is lightweight, antibacterial, eco-friendly, and highly resistant, even against chemical agents. This material carries the OEKO-TEX Standard 100 Class 1 seal, which certifies that it has passed the most stringent controls and can be declared eco-friendly and free of agents harmful to human health and the environment.
The brand also makes use of a polyester made from recycled plastic ocean trash (in collaboration with the SEAQUAL Initiative); Piñatex (a vegan leather made from pineapple leaves, which provides an additional income to farmers in the Philippines), recycled cotton, linen, recycled rubber and TENCEL™ (an innovative textile produced sustainably from wood, using an environmentally responsible closed-loop production process, designed to minimize water and chemical waste).
LaBante London
LaBante London uses single-use plastic bottles to make durable polyester, stopping millions of plastic bottles from ending up in landfills and oceans.
Matt & Nat
Matt & Nat is committed to not using leather or any other animal-based materials in their designs. Each season, they continue to explore and utilize innovative ways to improve their sustainable and eco-friendly ways, while still producing high-quality and timeless products.
Over the years, Matt & Nat has been experimenting with different recycled materials such as nylons, cardboard, rubber, cork, and now windshield resins. Since 2007, they have been committed to using linings made solely of 100% recycled plastic bottles.
MATT & NAT collections can now be found in over 800 boutiques across Canada, the United States, the UK, Japan, Germany, and Australia.
Mesa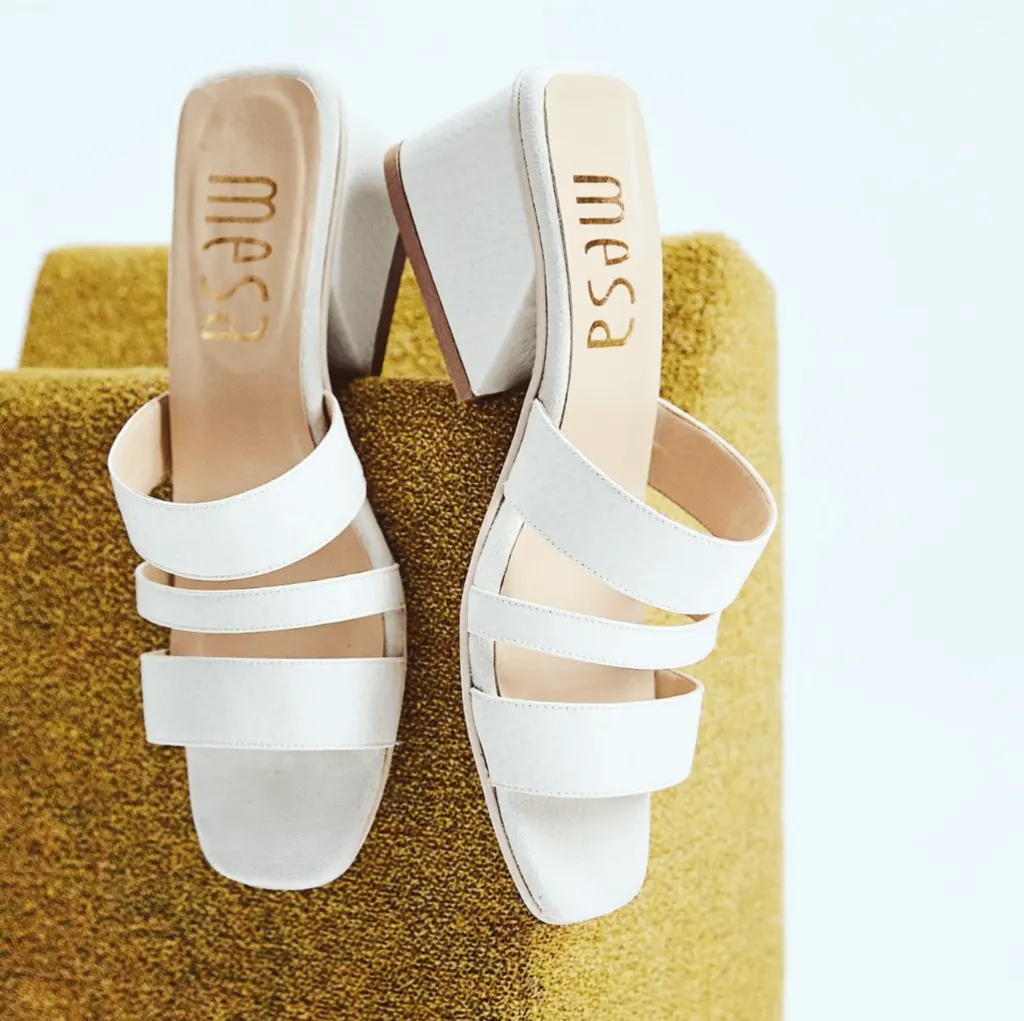 Mesa creates their vegan shoes out of faux suede that is made with 100% recycled materials, which have been transformed into beautiful, plush, and durable microsuede fabrics.
Their faux leathers are made eco-friendly PU with a cotton base sourced from Italy, and the hand-carved heels for every shoe are made from reclaimed wood.
Minuit sur Terre
Minuit Sur Terre is committed to offering shoes, accessories, and clothing free from animal-derived ingredients and with the lowest possible environmental impact – without compromising on style or quality.
Minuit Sur Terre sources their materials in Italy, prioritizing eco-friendly plant-based or recycled textiles. The brand is big on leathers made from grapes, apples, or cereals, which are vegan and have a lower carbon footprint. Minuit Sur Terre also uses recycled materials crafted from plastic bottles recovered from the Mediterranean Sea or fabric scraps from the textile industry.
Minuit Sur Terre is a PETA-Approved Vegan brand and ensures all components in its designs are animal-free. The brand is also committed to educating its consumers on the benefits of vegan living.
Mireia Playa
Mireya Playà creates sustainably produced vegan footwear that is made to last for years and aims to become a much-loved essential in your wardrobe. The brand has been featured in VOGUE, Vanity Fair, and Marie Claire.
The brand's vegan shoes are made from a bio-based synthetic material made with corn and recycled fibers. They also use a vegan suede made with recycled polyester, and the soles of their sneakers are 100% organic – they are made out of latex from sustainable forests and made with handmade processes in Lyon.
Mireia Playà is a PETA-Approved vegan brand.
NAE
NAE stands for No Animal Exploitation. The name carries the brand's mission: to propose an animal-friendly and ecological alternative against human exploitation. Their shoes and accessories are manufactured in certified and ethical factories in Portugal.
NOAH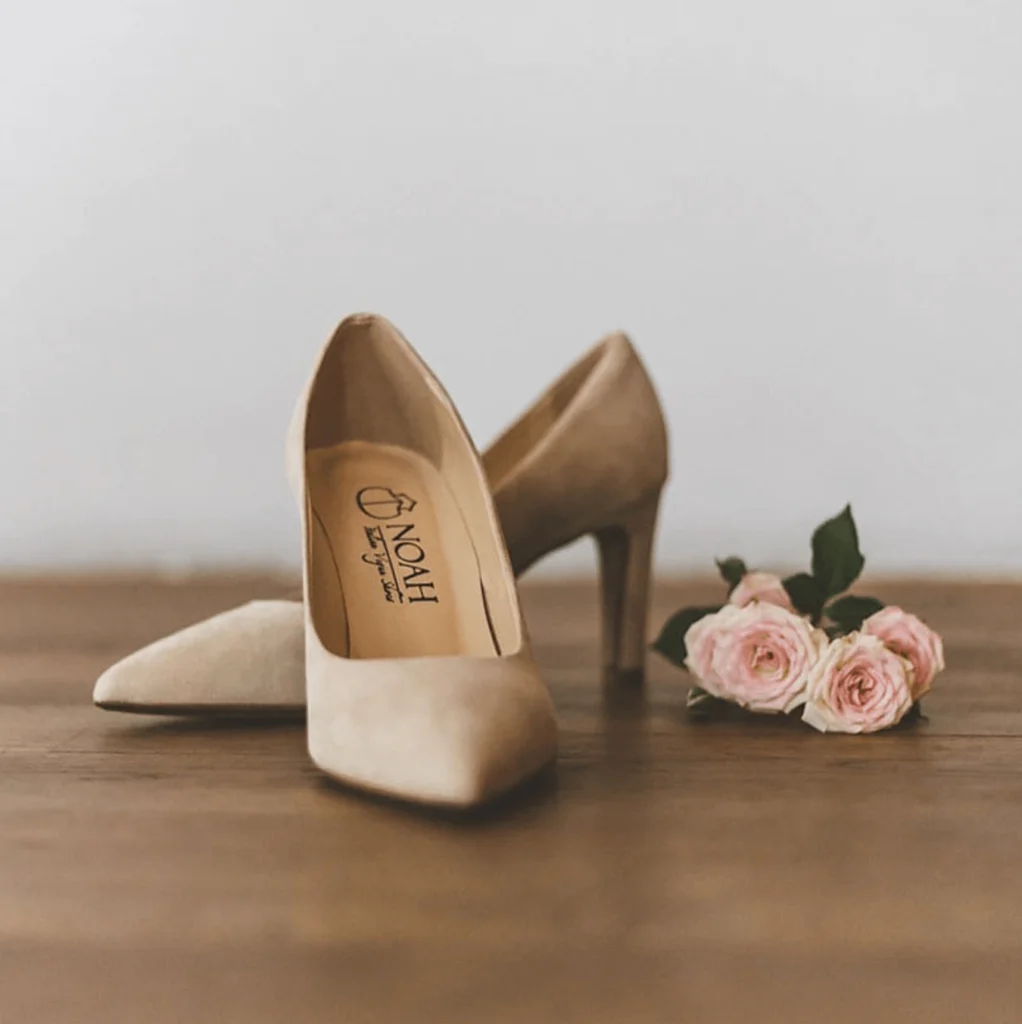 NOAH was founded to offer quality alternatives to leather shoes and accessories. They create stylish handcrafted vegan footwear, bags, and accessories produced in limited numbers in Italy, by small companies that guarantee fair working conditions for all their employees.
Their shoes express the traditional Italian style, but also the superior comfort and great fit of high-quality footwear. They pay a lot of attention to their vegan materials, which are all breathable, scratch-resistant, non-toxic, partly recycled, and recyclable.
NORM
NORM is a Belgian sustainable sneaker brand entirely made in Europe. Three friends and sneakers addicts, Antoine, Arnaud and Nicolas – all active in the footwear industry for a decade – were confronted by the astonishing figures of CO2 emission from shoe manufacturing, and its impact on the planet.
The first unisex sneaker designed by NORM is the result of three years of research and development.
NORM sneakers are consciously assembled in Portugal, and two trees are planted for each pair sold.
PETA Vegan Approved.
Perky Shoes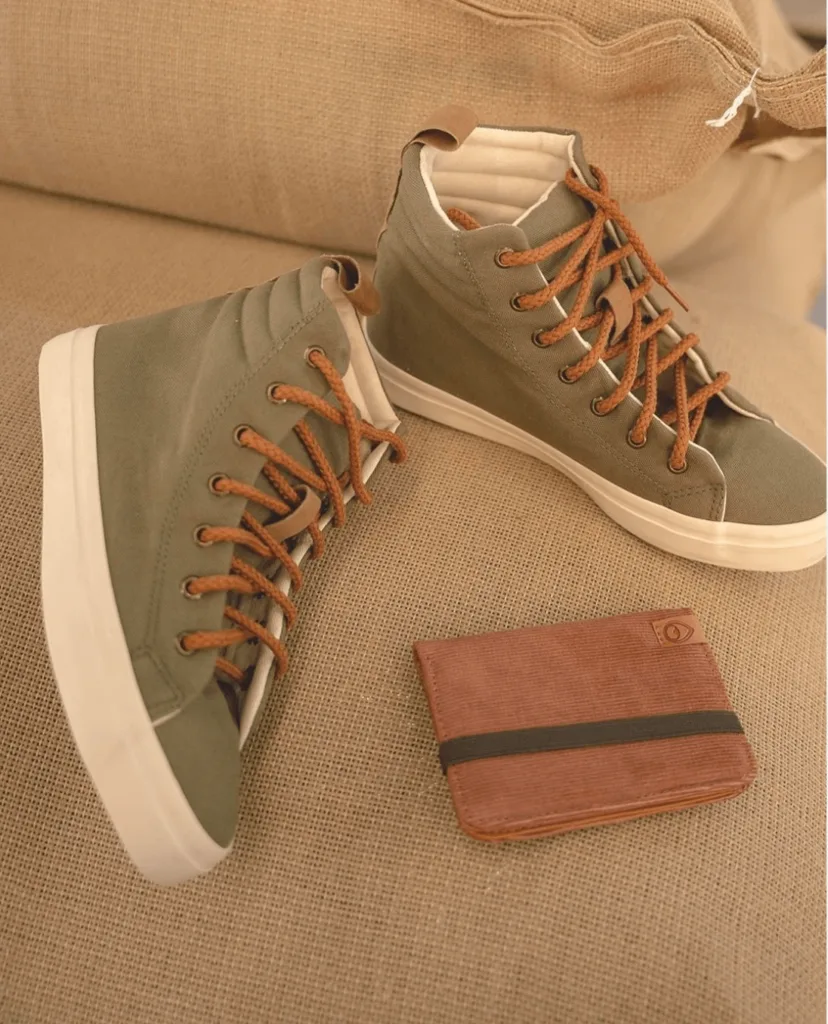 Perky Shoes is a fun and relatable shoe brand offering designs that are gender- and ageless, suitable for people from all walks of life. In 2018, Perky Shoes won an award from the Brazilian footwear industry association for its sustainable practices and work that benefited the indigenous people of the Kayapo community in Brazil. Another of their charity-themed ranges is breast-cancer themed, donating 10% of proceeds to a charity that works with the illness.
All Perky Shoes are vegan, many of them crafted from waste materials. The soles are made with the natural resin of the rubber tree, blended with soles discarded by the footwear industry.
Piferi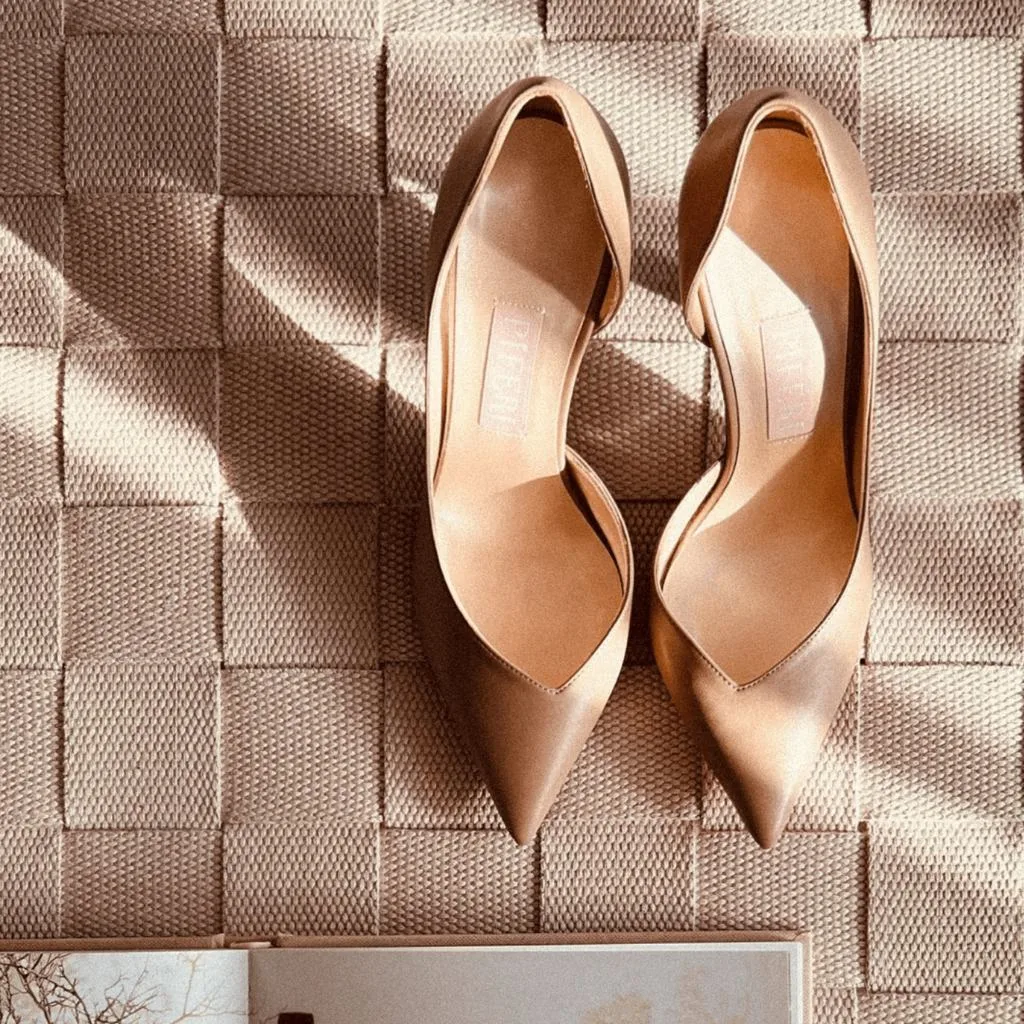 Piferi creates luxury, animal-free designer shoes. Their 100% vegan pumps, boots, sandals, cutaway mules, and elegant flats put exceptional craftsmanship and sculptural rigor on par with a dedicated responsibility to sustaining our planet's resources and all of its living beings.
Ration.L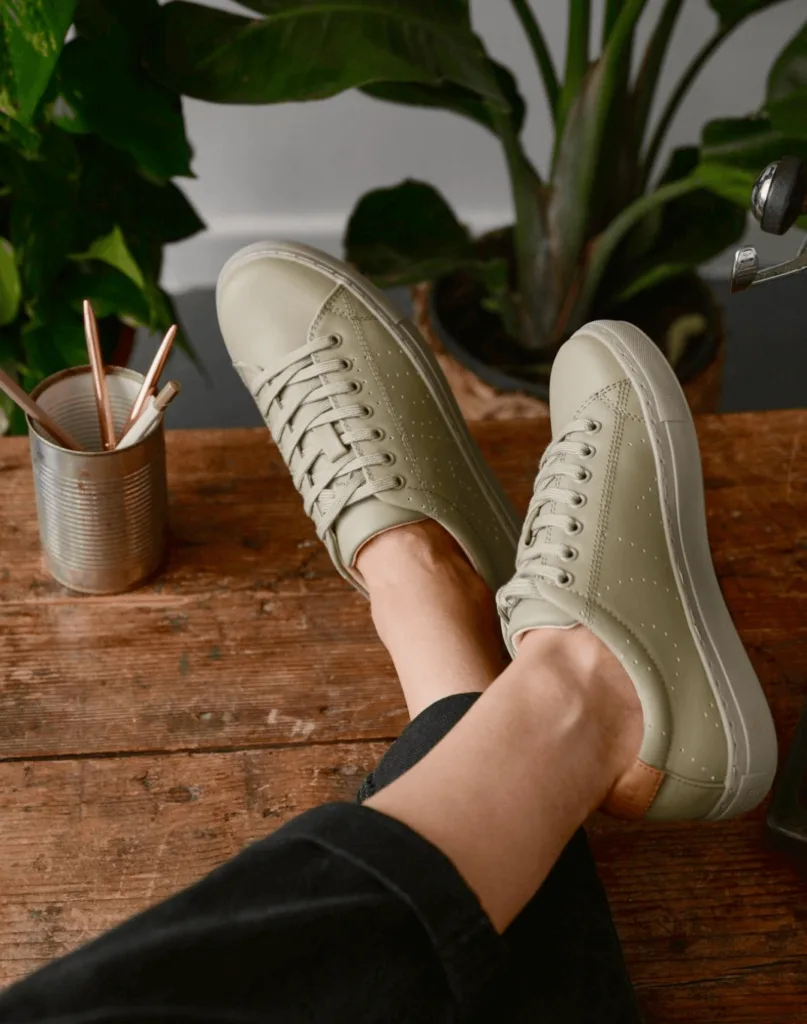 Ration.L is a vegan, gender-neutral shoe brand focusing on natural, eco-friendly vegan materials. The label's core values include longevity, designing with intent, favoring materials that tread lightly on the planet, and creating products that encourage a happier lifestyle. The brand's versatile, contemporary designs have been featured in VOGUE and the Observer.
Ration.L uses solvent-free vegan leather, organic cotton, rubber, and recycled aluminum to make their sleek and sophisticated vegan designs.
Ration.L is certified by the Vegan Society, which thoroughly checks the components and makes sure every part of the shoe is animal-free.
Rawganique
Rawganique makes breathable and sustainable organic cotton, linen and hemp shoes, boots, slippers, sandals and socks. They are handmade in the USA and EU for true sweatshop-free purity.
Stella McCartney
Elevate your vegan footwear with Stella McCartney's women's shoe collection – consciously crafted from cruelty-free, non-leather materials. Their women's footwear styles are in step with your luxury wardrobe and ethical values.
Sylven New York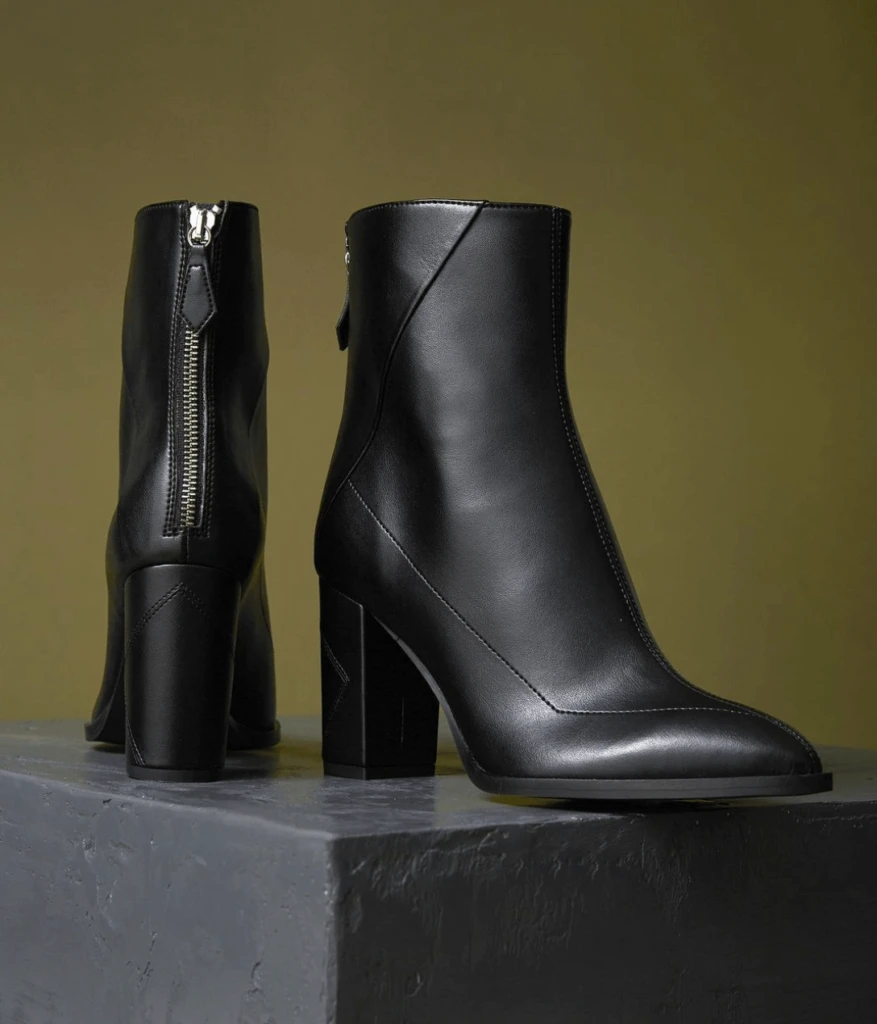 Sylven New York is an artisan women's footwear brand that's focused on sustainability, craftsmanship, style, and innovation. Handmade in Italy, using a cutting-edge combination of nature-derived, renewable, and recyclable, materials, Sylven New York footwear lives at the nexus of luxury craftsmanship and sustainable innovation. The brand has been featured in Women's Wear Daily, VOGUE, Nylon, and the Wall Street Journal, among others. It has also received a Global Excellence Award for Best Artisan Women's Footwear Brand in 2020.
The brand's signature material is apple leather, made from organic apple waste in Italy. They also work with linings made from wheat and corn byproducts, insoles crafted from coconut husks, and vegan leathers derived from 100% recycled fibers.
Taylor + Thomas
Taylor + Thomas is a female-founded, sustainable, vegan luxury women's shoe line that is designed in Los Angeles and hand-crafted in Italy. Launched in 2018, their mission is to create luxury vegan footwear that's better for the planet, the animals, and your wardrobe.
The uppers of Taylor + Thomas' vegan shoes are made from water-based polyurethane (PU), a material free from solvents and chemicals. The lining is made of 50% yellow dent – an inedible and renewable corn (the other 50% is water-based PU).
Suede detailing is made from recycled plastic bottles, while the insoles are crafted from memory foam made from castor beans and recycled rubber. Recycled rubber is also the main material in the outsoles.
The solid-wood heels are made from sustainably harvested beech wood, certified by the Forest Stewardship Council.
Taylor + Thomas is proud to be a PETA-approved Vegan brand.
Veerah
For more than 7 years, Veerah has sought to create only beautiful designer vegan footwear. Their vegan shoes are made from apple leather, renewed plastic textiles, and algae foam cushions.
You can get 10% off of your order with the code VEGANABROAD.
Will's Vegan Store
Will's Vegan Store has been a vegan company at the front of vegan clothing and sustainable fashion since they were launched in 2013 by founder Will Green. They only use vegan materials from the uppers and linings to the glue in their fashion and only sell vegan groceries and lifestyle products.
Big Brands Making Vegan Shoes
As more consumers become more conscious of their environmental and ethical impacts, the market for vegan products has grown exponentially. This surge in demand is something that big brands were quick to pick up on, with many now offering a range of vegan shoes. There are now plenty of vegan options available from major brands – each one providing a guilt-free way to wear something stylish while also making an ethical choice. Read on as we explore some of the biggest names embracing this shift toward vegan living!
Adidas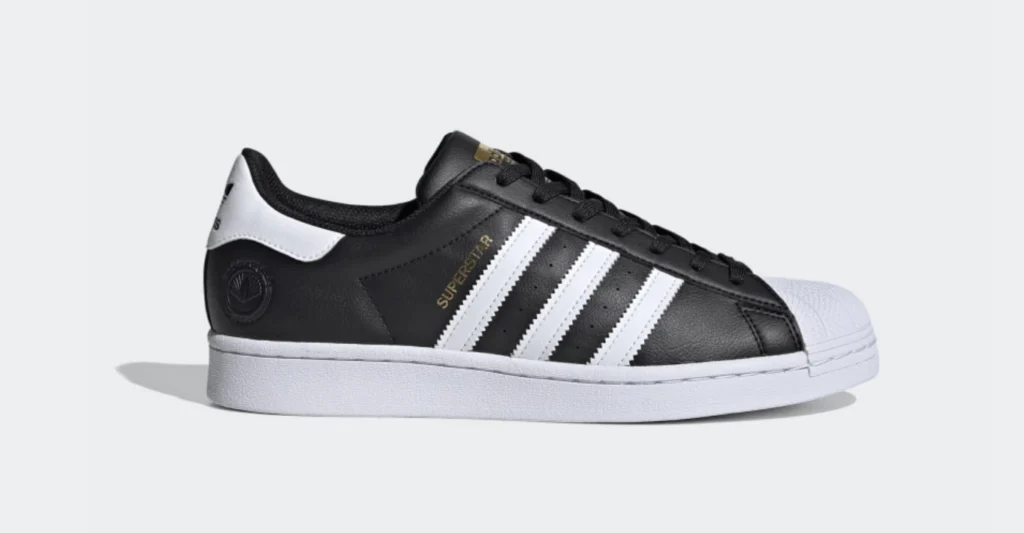 Birkenstock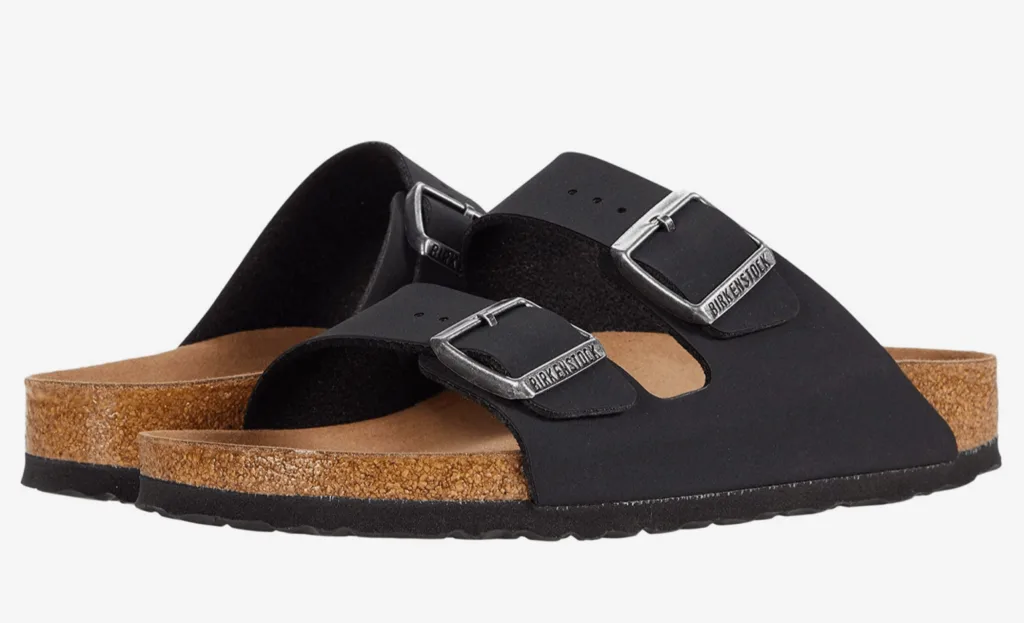 Converse
Most Converse shoes are made from canvas, but they do have a few styles made from leather. Converse has also confirmed that all of the glue used in their shoes is vegan and cruelty-free. As long as you buy a Converse shoe made from canvas, it will be vegan.
Dr. Martens
Nike
Nike has a number of vegan shoes. You can see the entire list here.
Reebok
Rothy's
SUPERDRY
TEVA
TOMS
Vans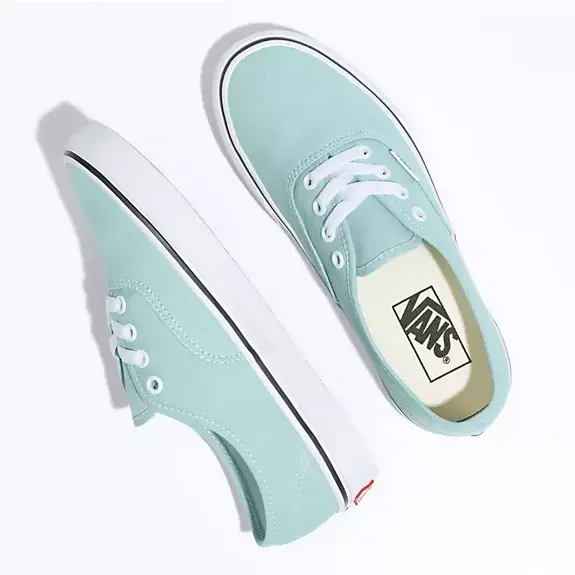 Vans has a number of vegan shoes. You can see the entire list here.
---
If you're looking for a stylish and comfortable pair of shoes that are also vegan, there are plenty of options available from ethical brands. In this blog post, we looked at some of the best vegan shoe brands so you can find a pair that suits your needs. With so many fashionable and cruelty-free options to choose from, there's no reason not to ditch leather and suede footwear in favor of a vegan alternative!
Read More About Living Cruelty-Free and Vegan:
Read Next: