Affiliate Disclosure: This post may contain some affiliate links, which means when you click, I get a small percentage of the purchase at no extra cost to you. This allows me to keep this website running, so feel free to click away! You can read my entire Affiliate Disclosure here.
I recently spent three days in Singapore. One of the first things I do when I get to a new city or country is to check the Happy Cow app to see what vegan/vegan-friendly restaurants are available. I was a bit overwhelmed when I saw the list of vegan-friendly restaurants in Singapore. There are so many!
A large majority of the restaurants are Asian style food (I mean, we are in Asia here!). I honestly don't love Asian food that much except for Thai food. I have also been living in Thailand for over a year, so I have eaten my fair share of Thai food. Western food was my food of choice while I was in Singapore, and, boy, did I love it. I say this to let you know that there are A LOT of Asian vegan food options in Singapore, I just decided to skip out on them.
[the_ad id='2508′]
Smoocht
Smoocht is definitely my favorite restaurant that I wen to while in Singapore. I wish I lived in Singapore just so I could go here on a regular basis. I went to Smoocht on my first full day in Singapore, and I had to force myself not to go back here again so I could try out some other restaurants since I had such limited time in Singapore.
Smoocht is known for their ice cream. I think that they started with only selling ice cream, and then they expanded to other foods. This restaurant is entirely vegan, and they make their ice cream out of rice milk! How cool is that?
They have an enormous list of various ice cream flavors and ways that you can eat your ice cream. I believe that one of their most popular ways to eat ice cream is on top of a waffle. The table next to me ordered the waffle topped with ice cream (flavor of your choice), and it was massive! Although it looked delicious, it also looked way too big for me. I decided to order this Night Slab instead. The Night Slab is dark chocolate ice cream, hazelnut ice cream, drizzled with homemade chocolate sauce, topped off with nuts and chunks of homemade brownies. Delicious is an understatement.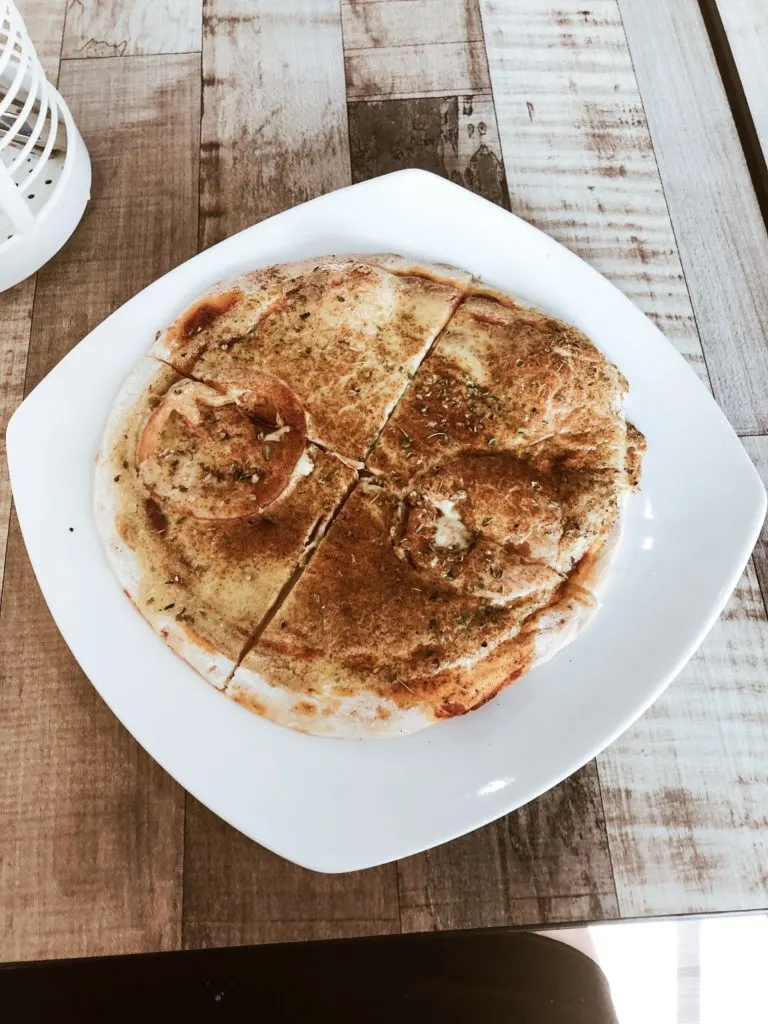 They also have a decent selection of non-ice cream foods. Pretty much all of them are Italian which is A-OK with me.
I decided to order the Neapolitan pizza, which has nut cheese, tomatoes, olive oil, and herbs. They have quite a few pizza options, and some of them even have fake meat. The pizzas come in two different sizes: 7 and 10 inches (I ordered the 7-inch). The 7-inch pizzas cost between SGD 8-9, and the 10-inch pizzas cost between SGD 14-16. While the pizza was delicious, it did seem a bit expensive for how much pizza you get.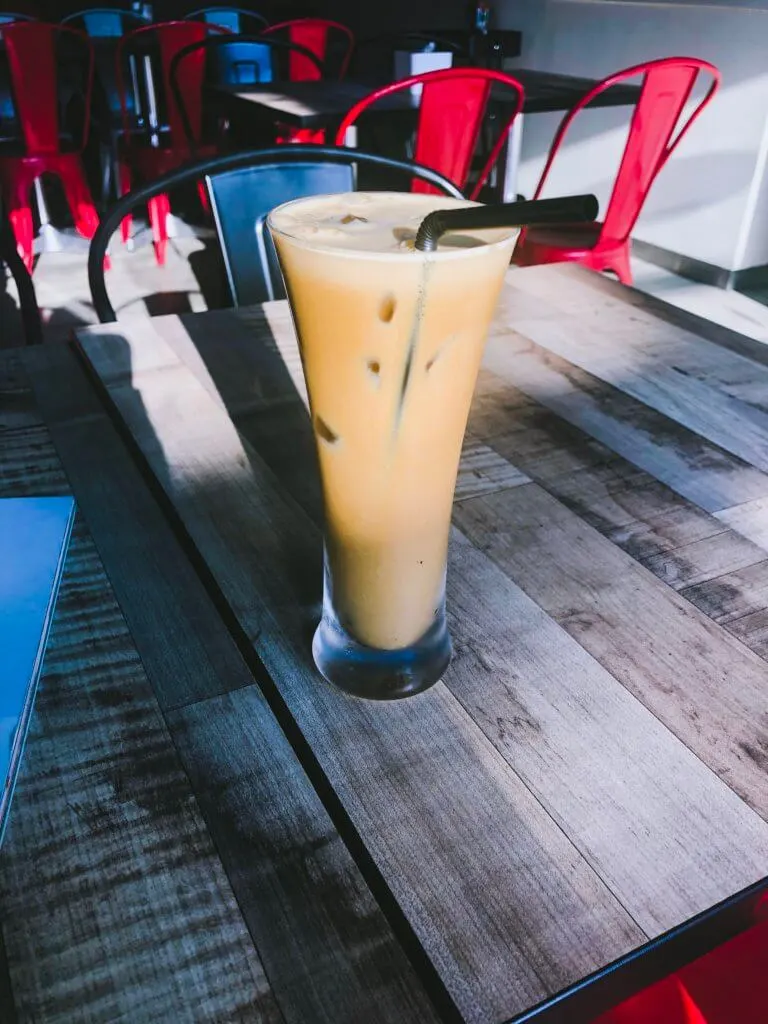 Smoocht also serves coffee. I decided to order this iced latte that costs SGD 5.50.
VeganBurg
VeganBurg is the world's first 100% plant-based burger joint. They have around 8 different burger options and various sides. You can visit their website here.
I ordered the Avocado Beetroot burger (SGD 11.90), and a side of Shroom Pops (SGD 5.90). The burger was delicious, and I would order it again. I thought that the Shroom Pops were just okay though. Before I became a vegan, popcorn shrimp was one of the favorite foods (and the only seafood that I liked). I decided to order the Shroom Pops since I have never eaten vegan popcorn shrimp before. They weren't horrible, but they weren't great either. I'm not the biggest fan of mushrooms though so that just might be my fault for ordering them in the first place.
Greendot
Singapore has SO many malls. It seemed that no matter where I was going, or what I was wanting to do, I would somehow end up in a mall. I bring this because I ate at Greendot in…. a mall! Greendot is the only restaurant on this list that is not vegan, but it is vegetarian. The menu labels which items are vegan.
I know I said at the beginning of this post that I was going for all things western-food while in Singapore. This restaurant slightly breaks that rule since Greendot is an Asian-fusion restaurant, but I did order pretty westernized food at Greendot.
This burger is the Thai Spicy Konnyaku Burger (SGD 13.90). This burger was different from your average burger because it had an Asian twist. Just a warning: it was a bit spicy. I love spicy food, so this wasn't a problem for me. I suggest ordering a different burger if spicy food isn't your thing. All of the burgers come with a side of fries.
I also ordered these Fried Mixed Veg Gyoza (SGD 2.90). These were very delicious and I would definitely order them again.
What are your favorite vegan restaurants in Singapore?
Pin for later…
Related Posts