Travel Bags
The Nomatic 40 L Travel Bag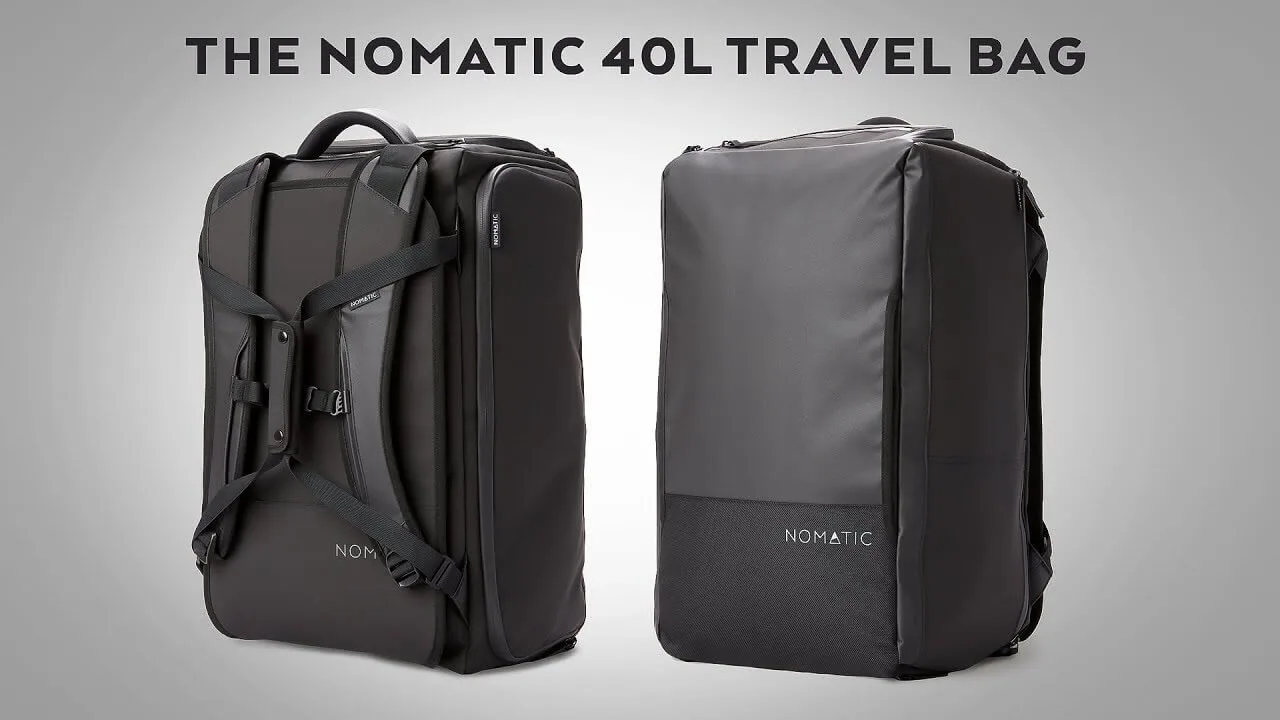 The NOMATIC Travel Bag is the most functional travel bag ever. I never travel without it.
Nomatic Vacuum Bag
The NOMATIC Vacuum Bag is the best way to pack more in less space. Using the air valve, you can compress clothes and soft goods to condense their overall volume, no vacuum needed.
Osprey RFID Travel Waist Wallet
I always use this wallet when I'm at the airport. It fits my passport, phone, cash, and cards. Airport days can be stressful. With this wallet, I don't have to worry about anything important getting stolen or forgetting it somewhere.
Eagle Creek Packing Cubes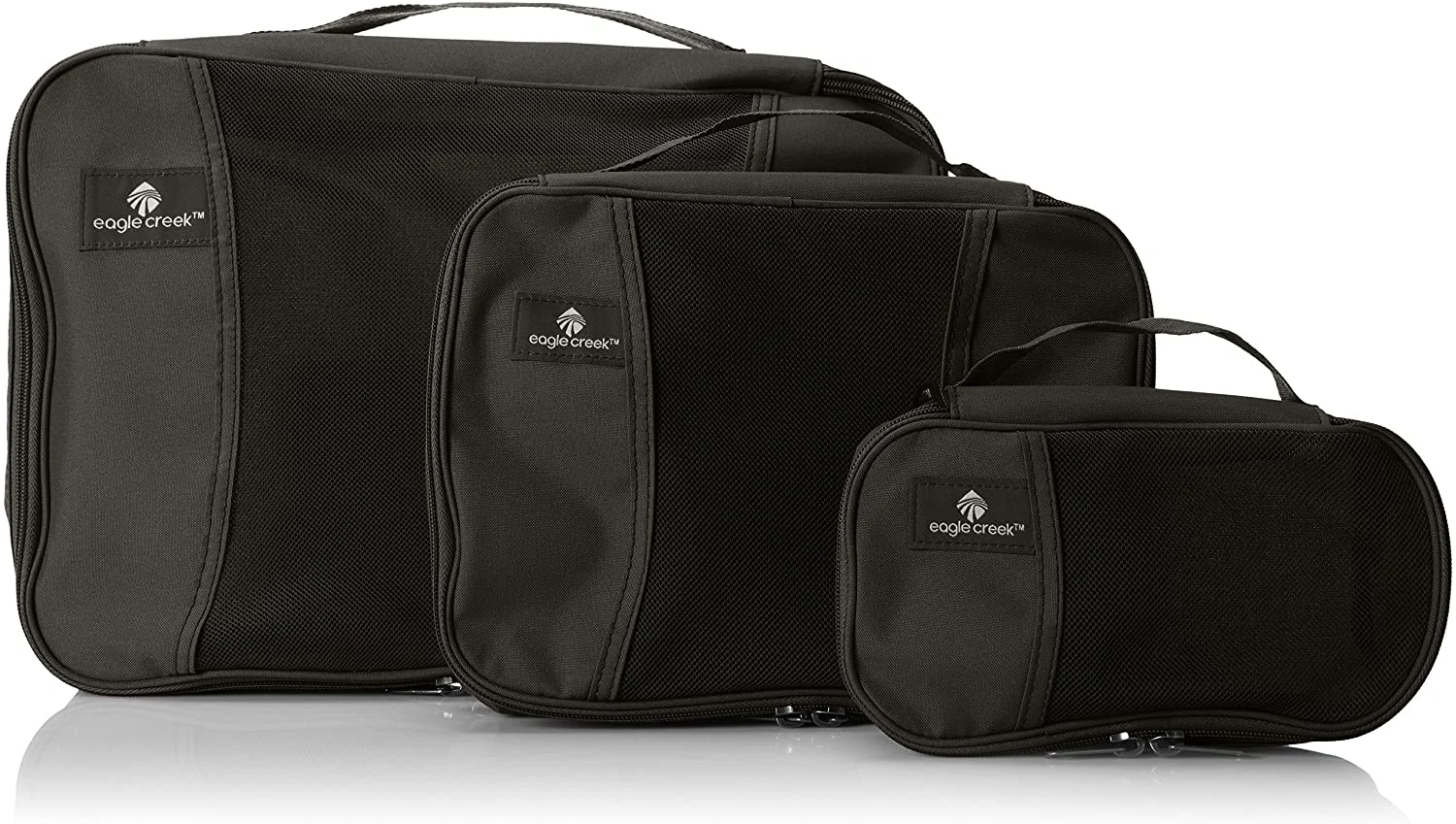 Packing cubes make packing so much easier! I like these packing cubes because they are affordable and they come in three different sizes.
Fjallraven Classic Kanken Backpack
This is my all-time favorite day backpack for traveling. It is the perfect size and it doesn't hurt your back and shoulders after carrying it for a long time.
Technology
Kindle Paperwhite E-Reader
I used to only read physical books until I started traveling more and moved abroad. Nothing beats the convenience of an e-reader! You can fit so many books on such a small device. The charge lasts a long time, and it is pretty similar to reading a physical book. This is the case I use for my Kindle.
iPad Pro
My iPad Pro might be my favorite thing I have ever purchased for traveling. I won't even bring my laptop if I am going on a trip for a few days, and I'll only bring my iPad. For long travel days, I love downloading shows on Netflix on my iPad Pro. It makes long flights and long layovers so much more bearable. I also have the Apple Pencil and Keyboard (I highly recommend both).
Canon Camera Set
This is a great camera kit to buy if you want to get your first DSLR, but you aren't really sure what to get. The camera quality is great, and this kit comes with everything that you need. The only thing that I would change about this kit is the camera bag. The camera bag that comes with this bag is really big. I prefer this camera bag because it is much smaller and easier to travel with.
Portable Charger
The last thing that you want to happen is to have your phone die and you need it to get directions or in case of an emergency. I almost never leave the house without a portable charger. This one is my favorite because it holds a ton of battery, and it charges your phone quickly.
Skyroam
Having a reliable internet connection is SO important to me while traveling, especially since my job is teaching English online to kids in China. Skyroam is a portable wifi device that you can use almost anywhere in the world. It has saved me more times than I can count. I will never travel without it again!
You can get 10% off your purchase with the code THEVEGANABROAD.
64GB SD Card
The last thing that you want is to run out of space on your camera's SD card while you are traveling. I have a few SD cards, but this one has the highest GB. I am pretty much guaranteed to never run out of space during the day.
Extra Camera Batteries
Right along with running out of space on an SD card, you don't want your camera battery to die. I always keep an extra camera battery with me so I will have enough battery to take pictures throughout the day.
Nikon Lens Pen Cleaning System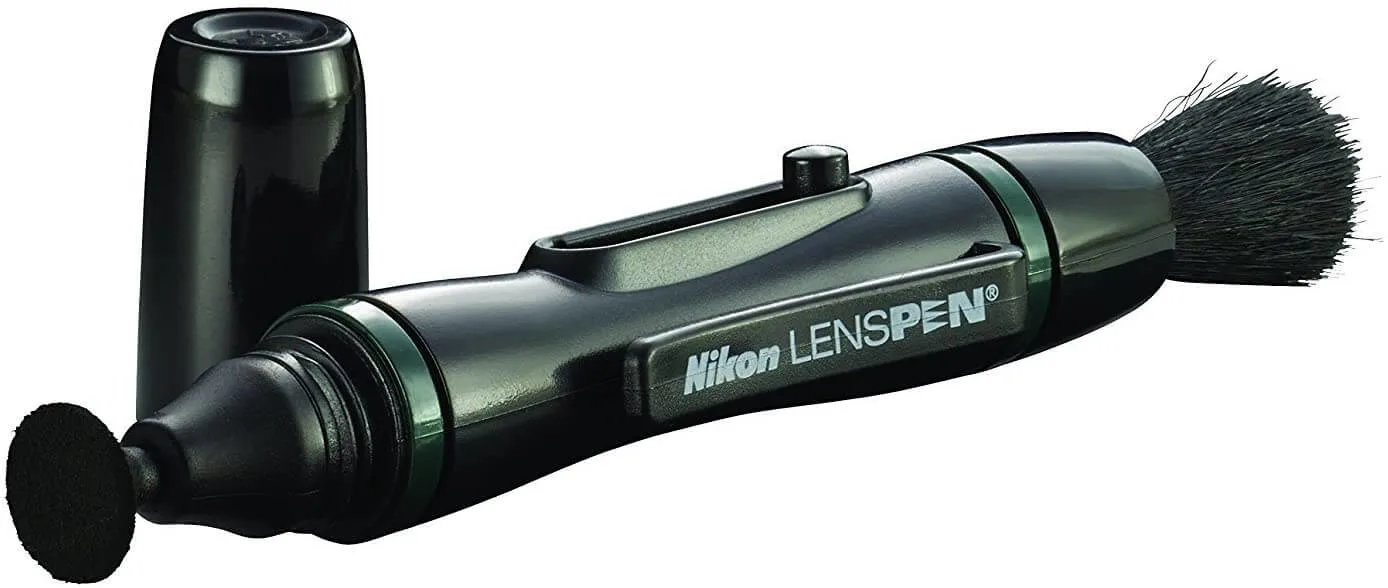 I like this camera cleaning pen because it can fit in my camera bag, and it can quickly and easily clean my camera lens when I am out and about.
Additional Travel Products
Cold Iron Wrinkle Release Spray
Clothes can get very wrinkled when packed into a suitcase or backpack. This wrinkle release spray is an easy way to get those wrinkles out without having to iron your clothes. This bottle is large, so like to put some in a small travel-sized spray bottle and bring that on trips with me.
Elderberry Syrup
The last thing that you want to happen is to get sick while traveling. I take a tablespoon at the first sign on any sort of cold or sickness, and I continue to take it once or twice a day until all of my symptoms disappear. It is a miracle worker!
Bamboo Travel Utensils
You can use A LOT of plastic utensils when traveling. Buying a pack of bamboo travel utensils can cut down on some of that waste. This pack is small, so it is easy to carry in your bag.
Windproof Umbrella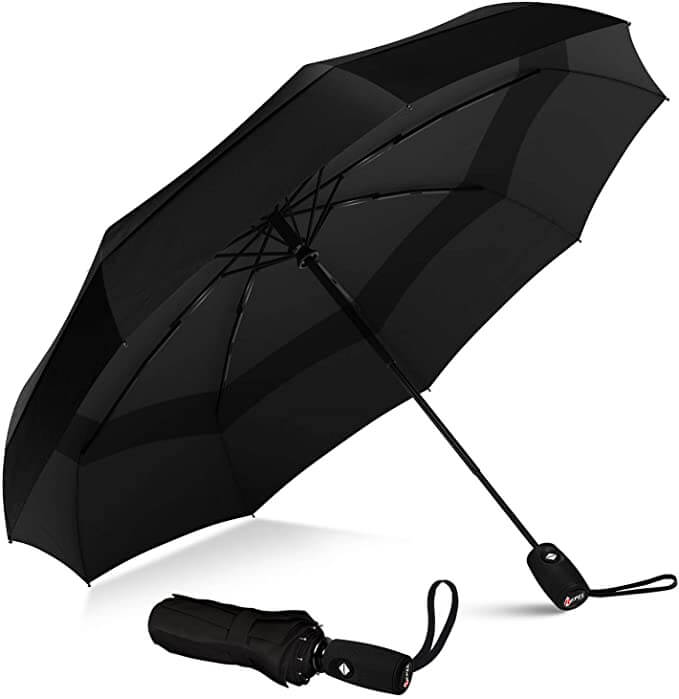 An umbrella is so important to bring with you, especially if you are traveling somewhere tropical. This umbrella got my through over a year living in Thailand (where it rains all the time!), and I still use it today.
BCOZZY Travel Pillow
This is my favorite travel pillow because it actually supports your chin. The material is also very soft.
Mesh Laundry Bag
I purchased this mesh laundry bag several years ago, and it is still the laundry bag that I use today. It is very lightweight, so it is easy to carry around in your suitcase or backpack. It holds a lot of laundry!
Microfiber Travel Towel
Towels are generally bulky, and they take up a lot of space in your suitcase. Not this towel though. This towel weighs 11 ounces! It is made out of microfiber material, so it dries quickly and doesn't smell.
Klean Kanteen
You can end up using a lot of plastic water bottles while traveling if you don't bring a reusable water bottle. I prefer to use a stainless steel water bottle versus a plastic one, and this Klean Kanteen has served me well for several years now.