Affiliate Disclosure: This post may contain some affiliate links, which means when you click, I get a small percentage of the purchase at no extra cost to you. This allows me to keep this website running, so feel free to click away! You can read my entire Affiliate Disclosure here.
Gjirokaster is a town located in southern Albania, only about an hour away from Saranda. Gjirokaster is one of the two UNESCO World Heritage cities in Albania; the other one is Berat. This town became a UNESCO World Heritage site in 2005 for its well-preserved center built by farmers during the Ottoman Empire.Nowadays, Gjirokaser is most famous for its castle. However, two other famous Albanians were from "The City of Stone" as well. The first is Ismail Kadare, who is a famous Albanian writer. The second is Enver Hoxha, who was Albania's former dictator. Although, he is not memorialized in any way in Gjirokaster today.
First Impression of Gjirokaster
Immediately as I arrived in Gjirokaster from Tirana, Albania, I understood why this city is titled "the city of a thousand steps." Gjirokaster is located on the hillside, and you will spend a lot of time walking uphill to get to the best attractions.Not the best arrival on a hot day with a backpack. I suggest getting a taxi located at the bottom of the hill if it is hot outside and you have luggage or a bag to carry.
How to Reach Gjirokaster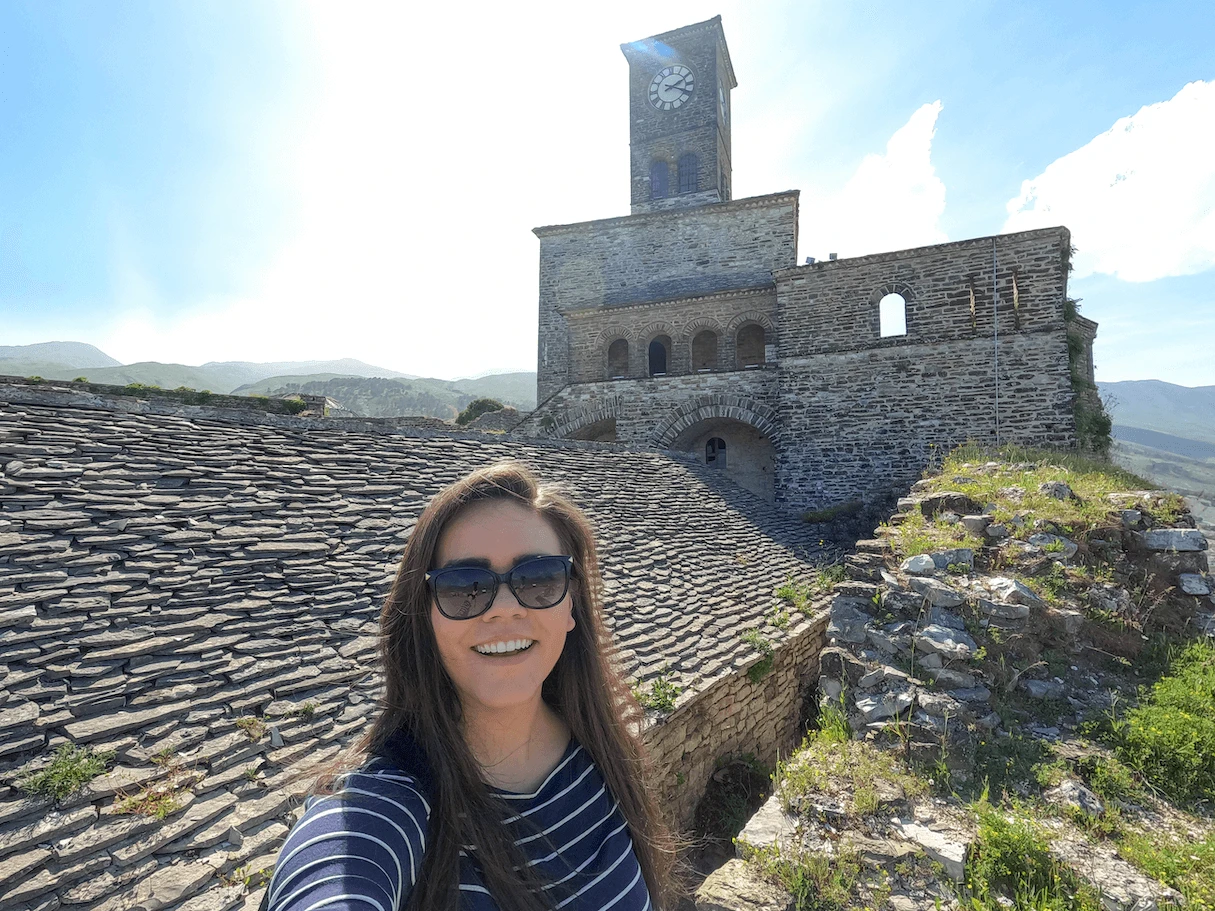 Gjiorokaster is only about an hour away from Saranda. In my opinion, this is the best way to get to Gjirokaster. Although, this is not what I did. I took the bus from Tirana to Gjirokaster and spent around 24 hours in the city. The better choice would have been to visit Gjirokaster on my way to Saranda, Albania. If you stay in Saranda for a bit longer, you can also take a day trip to Gjirokaster.You will most likely need a car for your trip to Saranda. (Tip: You do NOT need an international driver's license to rent a car in Albania). If you decide not to rent a car, you can ride the bus to Gjirokaster from Tirana or Saranda. You may also find a bus from another city. Still, your most accessible and best options will probably be from Saranda or Tirana.The bus system in Albania can be very unreliable. There really isn't a proper bus schedule. Most of the time, you will show up at the bus station, say where you want to go, and someone will point you in the right direction of the bus. Buses will generally leave when they are full. Sometimes bus drivers will leave with only a few people, sometimes they will wait for half of the bus to be full, and sometimes they will wait for the entire bus to be filled. There's no way to know in advance, so you must be flexible on time. When I went from Tirana to Gjirokaster, there wasn't anyone else on the bus, so they put me on the bus to Saranda instead. You have to pass through Gjiorkaster to get to Saranda, so the bus driver made a quick stop for me to get off once we arrived in Gjirokaster.
You can also get a private transfer from Gjirokaster to Tirana, but this is much more expensive than renting a car or taking the bus.To find cheap flights to Tirana, I recommend using Skyscanner to look for the most affordable and fastest route. You can also take a ferry from Corfu, Greece, to Saranda, Albania using Direct Ferries.
Things To Do In Gjirokaster
Gjirokaster Castle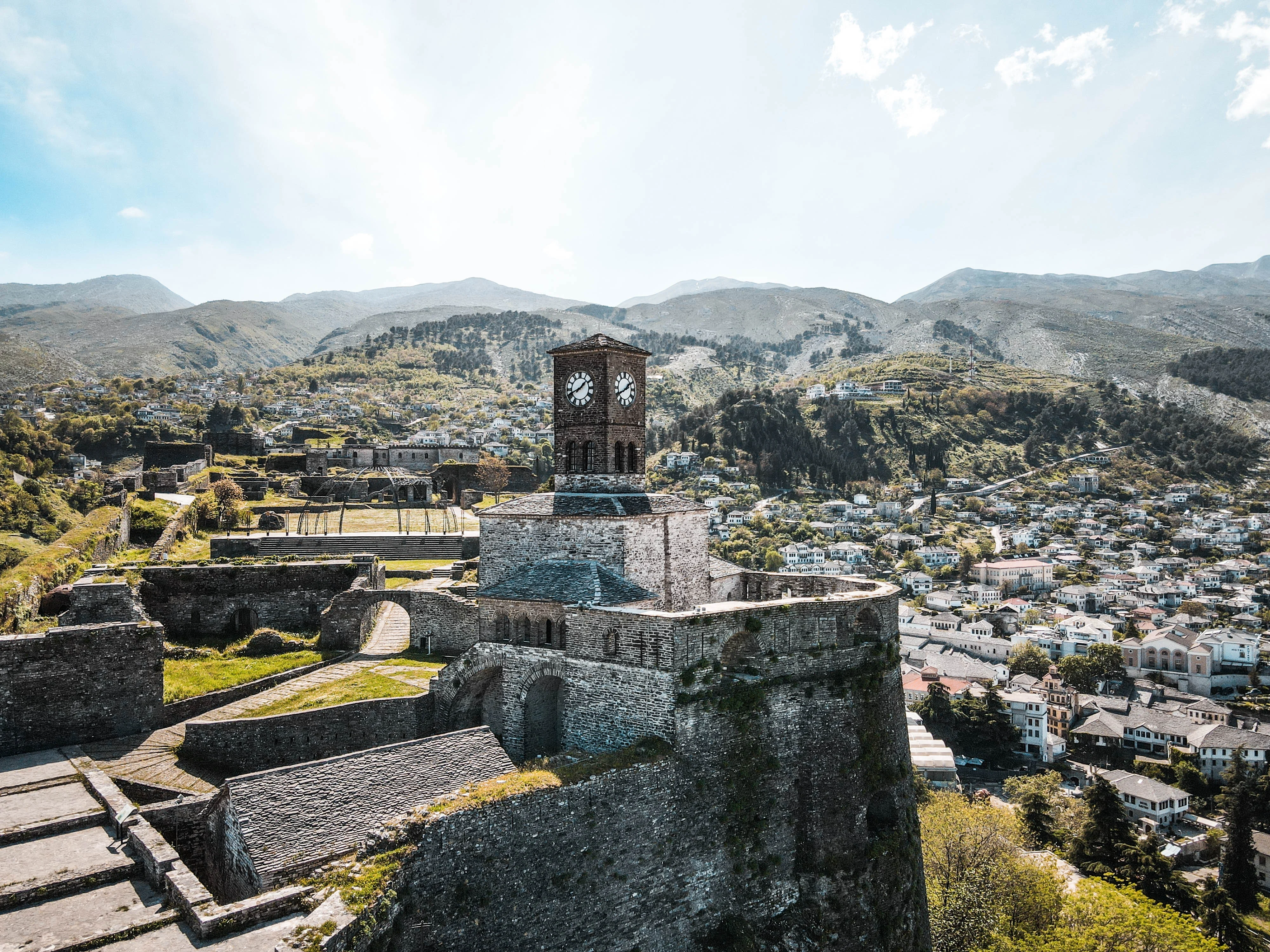 Entrance fee: 200 LEKThe first place you must visit in Gjirokaster is the beautiful castle. There are no shortages of castles in Albania, and the one in Gjirokaster is my favorite. The castle is enormous and has the best vantage point of the town and the entire valley. Today's renovated castle is a product of Ali Pasha, an Ottoman ruler in the 19th century.Inside the castle, you can find cannons, old tanks, and more artillery from war times. Another attraction below the castle is The Cold War Tunnel. The Cold War Tunnel is a giant tunnel bunker used for transportation during the Cold War.Gjirokaster Castle is sometimes referred to as Argjiro. This name comes from the legend of Princess Argjiro. The story says that Princess Argjiro leaped to her death from the castle walls with her baby in her arms to avoid being captured by Ottoman invaders.
Gjirokaster Museum
If you are interested in learning more about the history of Gjirokaster, make sure to check out the Gjiorokaster museum. It is located inside the castle, but you will have to pay an extra 300 LEK fee to get in.
Explore the Old Bazaar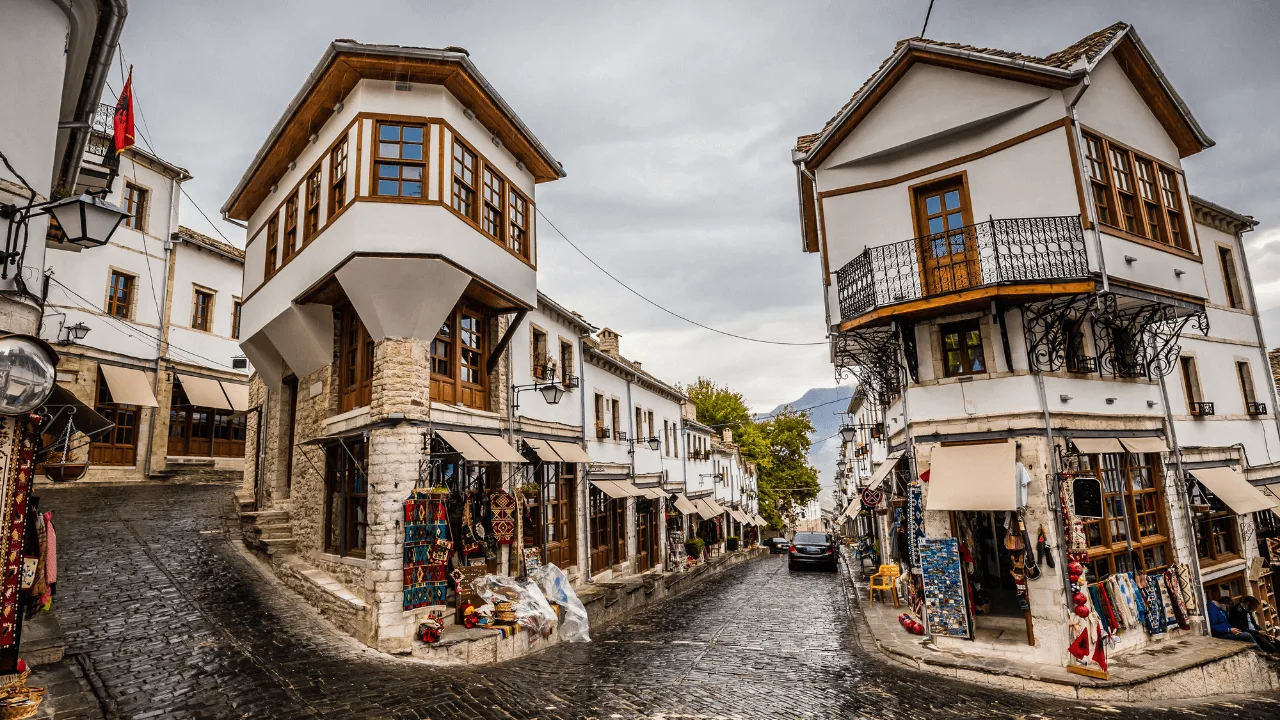 Just around the corner from Gjirokaster Castle is the bazaar. Gjirokaster Old Bazaar has been the center of commerce in the city since the Ottoman era. One of the best things to do in Gjirokaster is to walk through the bazaar and admire the architecture of the traditional buildings. You can also check out some old shops and great restaurants.
Ali Pasha Bridge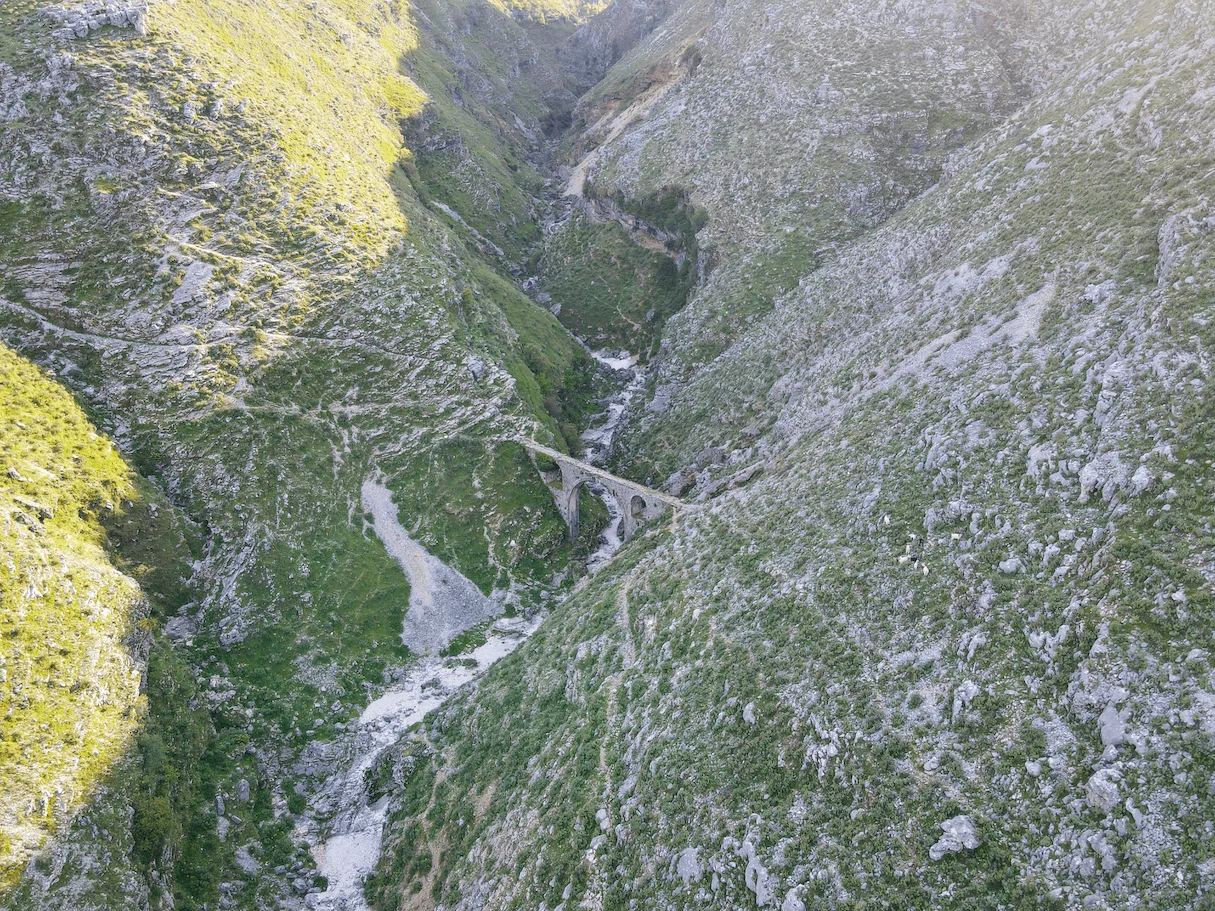 The Ali Pasha Bridge is a 30-minute walk from the center of Gjiorokaster, and it is a bit of an off-the-beaten-path destination. The climb to get to the bridge is quite steep and is not on paved roads. Make sure you bring good walking shoes. Unfortunately, I didn't bring good walking shoes to Gjirokaster. They were destroyed after only a couple of hours in the city.The Ali Pasha Bridge was part of a large aqueduct system. The aqueduct fed the castle's cisterns with water from a mountain 10 km away. If you are lucky, you might be able to see a shepherd and his livestock crossing the stone bridge into the city.
Top Guided Tours in Gjirokaster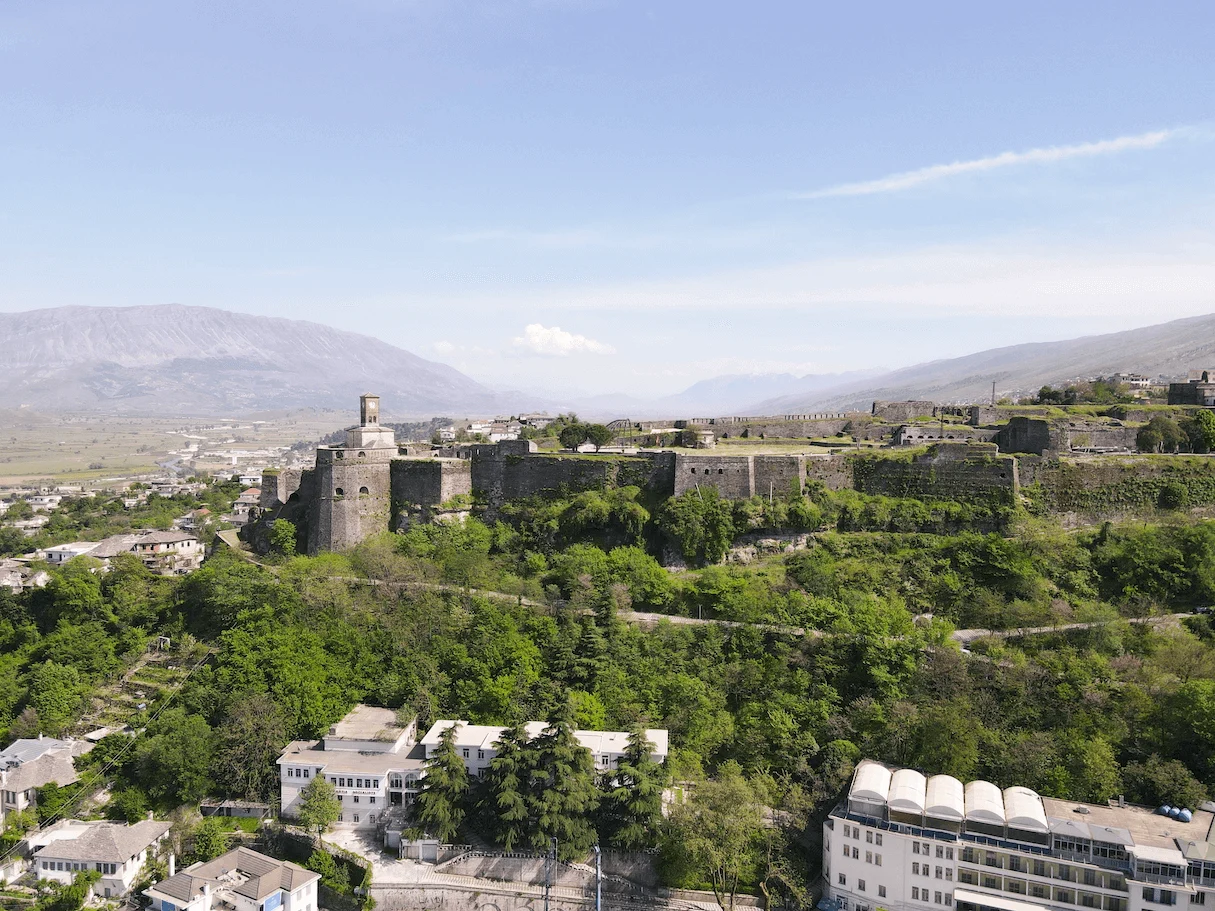 Where to Stay in Gjirokaster
Stone City Hostel
Stone City Hostel is an excellent option if you are looking for an affordable option. They have been named the best hostel in Albania for three years in a row. Stone City Hostel also provides tours of the city.
Hotel Fantasy
Hotel Fantasy is a great mid-range hotel, and this is where I stayed while I was visiting Gjirokaster. It has a great location that is just a couple of minutes away by foot from the castle. They also have a nice bar/restaurant area outside that provides a great view of the city.
Kerculla Resort
Kerculla Resort is the most expensive and nicest hotel option in Gjirokaster. They have an outdoor pool, barbecue, and children's playground.
What to Pack For Gjirokaster, Albania
Check out all of my favorite travel products here.
Eating Vegan in Gjirokaster
Overall, Albania is not a very vegan-friendly country. Luckily, Gjiorokaster was the one city outside of Tirana that I was able to find vegan food. I went to a restaurant called Edua for lunch. Edua doesn't have a menu. I told the waitress that I was a vegan, and she told me that she would make pasta for me. She ended up making a risotto, but it was delicious.
The Best Resources For Traveling to Albania
Save To Pinterest