Affiliate Disclosure: This post may contain some affiliate links, which means when you click, I get a small percentage of the purchase at no extra cost to you. This allows me to keep this website running, so feel free to click away! You can read my entire Affiliate Disclosure here.
Corfu is located on the far northwest corner of Greece, just off the coast of the land border with Albania. Corfu, Greece, is one of the most beautiful and romantic islands of the Ionian island group. With more rainfall than any other Greek island, there is a variety and abundance of plant life like few other places in Greece. Corfu island has fascinating culture since it has been under Venetian, French, and British rule.
How To Get To Corfu, Greece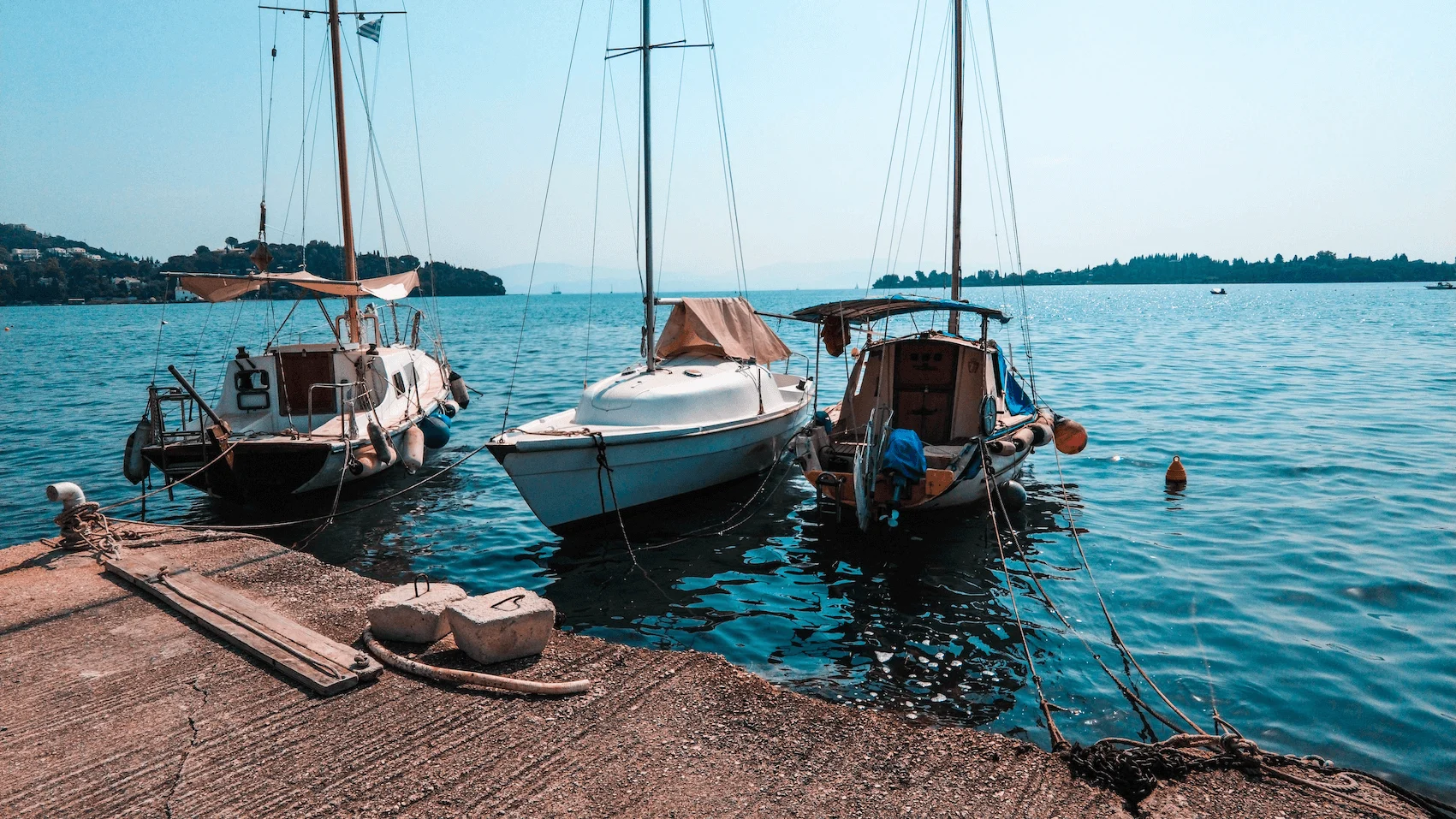 If you are coming from Athens, your best option would be to take a plane. You can also take a bus and then a ferry from Athens to Corfu if you are on a budget, but the trip will take around 6 hours.
If you are coming from Albania, your best option would be to take a ferry from Saranda, Albania, to Corfu. The ferry ride is just over an hour.
You can also take a ferry from Italy to Corfu. The ferries depart from the ports in Bari, Venice, and Ancona. They are very convenient if you want to bring your car with you to Corfu.
You can book your ferry tickets with either Direct Ferries or Ferry Hopper.
Transportation in Corfu
I highly recommend staying near the old town in Corfu. I stayed in an Airbnb around a 15-minute drive outside of old town, and it made my trip more complicated.
If you are taking a plane to Corfu, you can book a taxi in advance to take you to your hotel with Welcome Pickups.
You can also get a taxi when you arrive at the airport, but it will most likely be more expensive than if you book a taxi in advance. Taxis in Corfu don't use meters, so make sure to talk to your driver beforehand about the price.
Corfu is quite a large island, so you might still need to use transportation even if you stay near the old town. You can rent a car, scooter, or ATV. If you are a US citizen like I am, you will need an international driver's license to rent a car or a scooter. I don't think you will need one if you decide to rent an ATV. I didn't do this, so I can't say for sure.
If you decide not to rent a car, scooter, or ATV, you can also take the bus. There are two kinds of buses in Corfu: blue buses and green buses. The blue buses cover short distances near Corfu Town, and the green buses go further around the island. You can learn more about the blue buses here and the green buses here.
Things To Do In Corfu, Greece
Sailing Excursion
In my opinion, the best thing to do in Corfu is a sailing excursion. The sailing excursion that I did went to Paxos, Antipaxos, and the Blue Caves. Paxos and Antipaxos are considered gems of the Ionian and crystal clear waters. The trip started at 8 am, and we arrived back at the port in Corfu at 7 pm.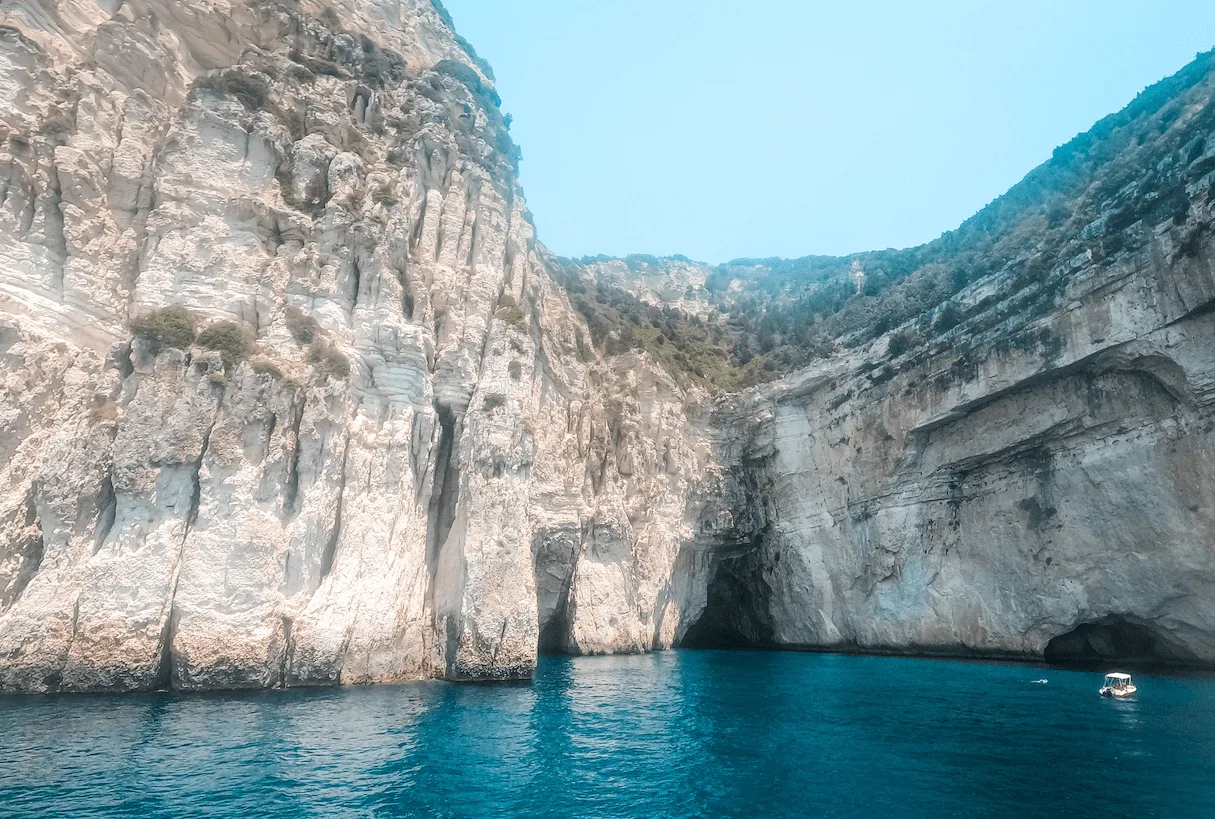 Much of the day was spent relaxing on the boat, but we had a few hours to spend exploring the town on Paxos, and we stopped for a swim for a few hours at Antipaxos.
Explore Old Town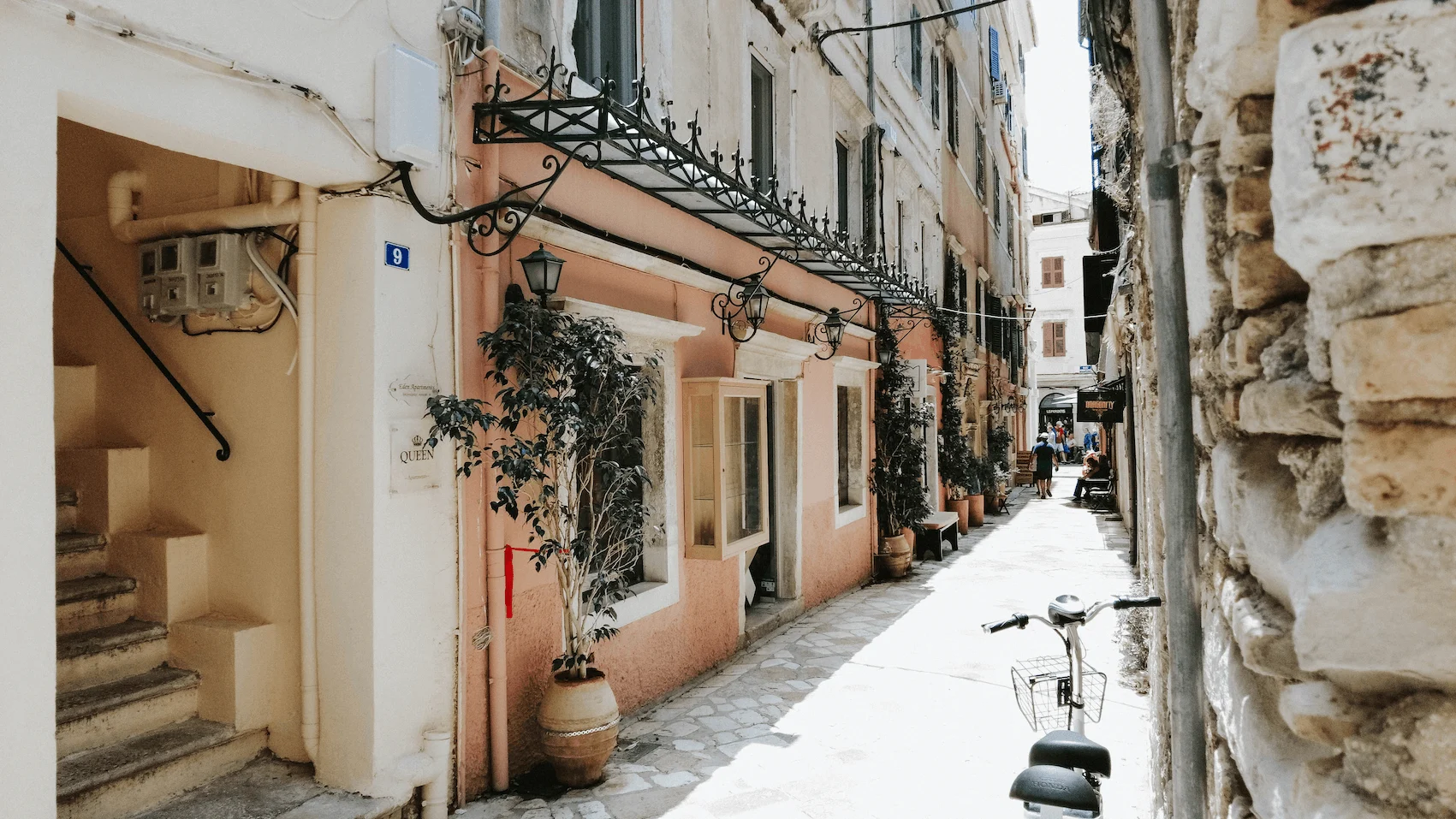 The capital of Corfu, Kérkyra, is one of the most interesting towns in Greece because it feels like you are walking around in Venice, not Greece. This is because Venetians controlled the island for four centuries. Corfu was also never occupied by the Ottomans. Old Town is now a protected UNESCO world heritage site, and it sits between two Venetian fortresses.
The Old Town has several museums. You can spend an entire day visiting the museums, walking the streets, and eating at the delicious restaurants.
Corfu Donkey Rescue
In the past, donkeys were frequently used for work on Corfu. Thankfully, this practice is rapidly declining. Many donkeys have become useless for their owner and were planned to be sold to the Italian meat market. The Corfu Donkey Rescue has come in and saved hundreds of donkeys from the slaughterhouse.
Unfortunately, I didn't have the time to visit, but I plan on prioritizing coming here whenever I return to Corfu.
Top Tours in Corfu, Greece
Eating Vegan in Corfu
Overall, Greece is a fairly vegan-friendly country. Most restaurants will be able to accommodate a vegan dietary restriction.
I found a vegan restaurant in Old Town called Bizou Vegan Cafe. I ordered a matcha milkshake and avocado sandwich. Both were delicious!
I was in Corfu in the middle of July, and it was so hot that I decided to stop for vegan gelato at Pastry/Ice Cream Bochoti. They had other vegan desserts available as well.
If you decide to do the sailing excursion to Paxos that I mentioned earlier, I found a restaurant in Paxos called Souvlaki.gr that serves vegan moussaka along with a few other vegan dishes.
Traveling to Athens, Greece? Make sure to check out my vegan guide to Athens!
Where to Stay in Corfu
Corfu Palace
Corfu Palace is located in the city center and next to a golf course. This hotel includes a restaurant, fitness center, and a swim-up bar.
Cavalieri Hotel
Cavalieri Hotel is also located in the center of town near the Venetian Old Fortress. This hotel includes a restaurant, bar/lounge, and free buffet breakfast.
Sunrock Hostel
Sunrock is a family-run hostel that has both dorm rooms and private rooms. This hostel has a bar, restaurant, sun terrace, vegetable garden, and flower garden. While Sunrock Hostel is not located in the Old Town, they offer a transfer service from the port, airport, and Corfu Town.
What to Pack For Corfu, Greece
Check out all of my favorite travel products here.
The Best Resources For Traveling to Greece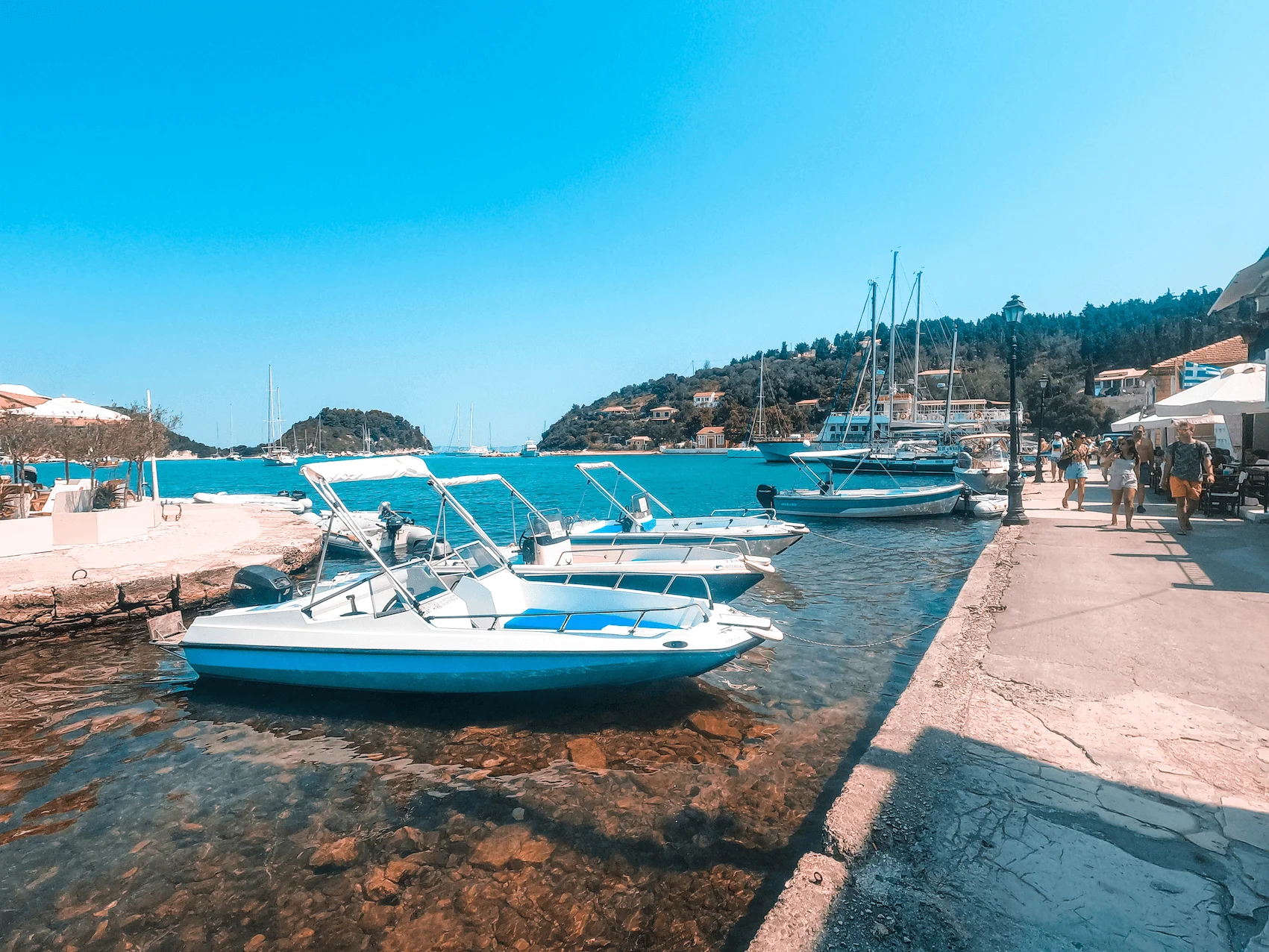 Save To Pinterest: