Affiliate Disclosure: This post may contain some affiliate links, which means when you click, I get a small percentage of the purchase at no extra cost to you. This allows me to keep this website running, so feel free to click away! You can read my entire Affiliate Disclosure here.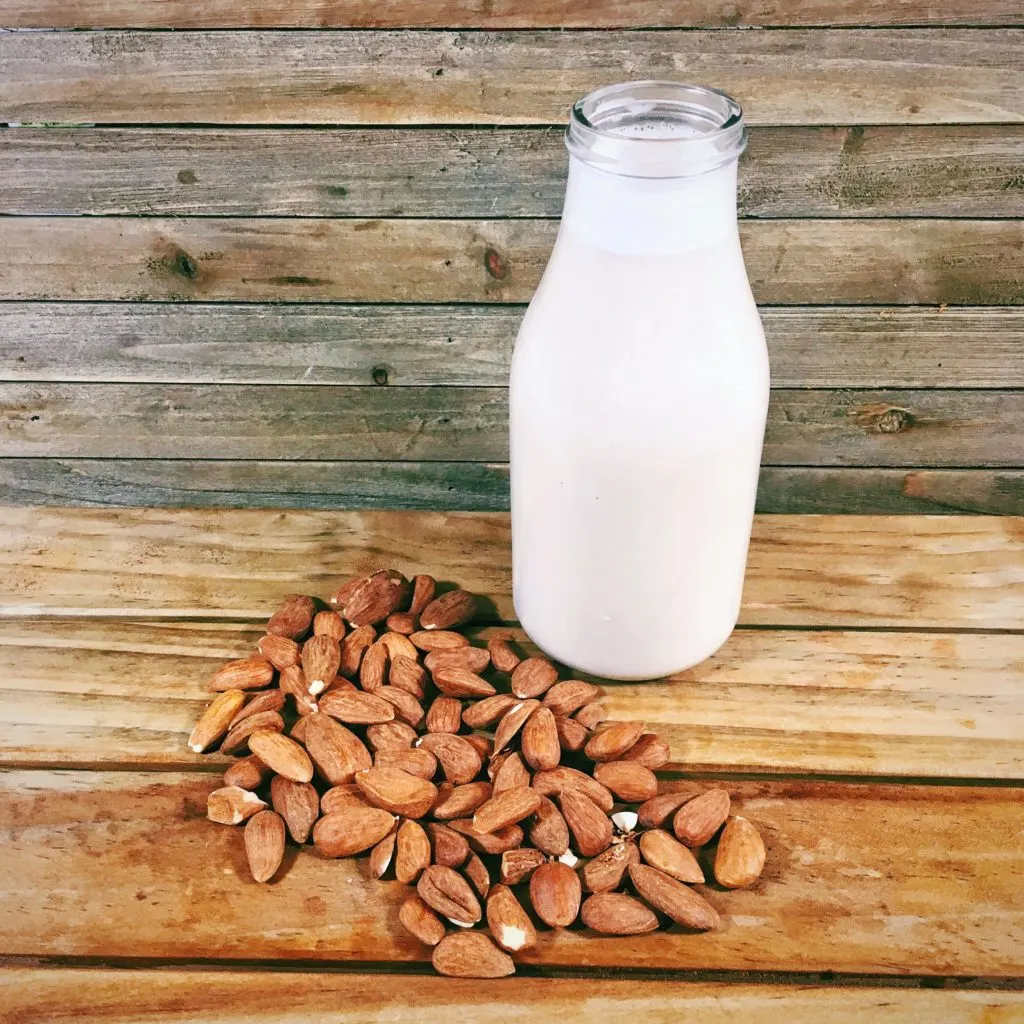 I know that there are about a million recipes online for how to make your own almond milk, but this recipe is my personal favorite.
I used to just purchase my almond milk from the store, but then I realized that the carton isn't recyclable in my area. Throwing away a carton every week would produce so much waste, so I decided to make my own.
Almond milk made from home is about the same price as the store-bought versions, but it is low-waste and tastes so much better! I once read that the almond milk that you buy in stores actually isn't made out of very many almonds, and is mostly water.
Recipe
Prep time: 10 minutes

Ingredients
Instructions
Soak your almonds in a few inches of water for at least 8 hours.
Place the drained almonds, 5 cups of filtered water, maple syrup, vanilla extract, and cinnamon in a high-speed blender and blend on high for about 1 minute.
Place a nut milk bag over a large bowl and pour the almond milk into the bag. Squeeze the bottom of the bag to release all of the milk.
Rinse out the blender and pour the almond milk back in.
Pour into a glass milk bottle and store in the fridge for a few days. You will want to shake the jar well before drinking because the mixture separates while sitting in your refrigerator.
How to make producing as little waste as possible
Purchase your almonds in bulk.
Purchase your maple syrup in bulk, and in a recyclable container.
Make your own vanilla extract or purchase it in a recyclable bottle.
Purchase your cinnamon from a store that sells spices in bulk.
Compost your almond pulp, or make something else with it.
Pin for later…
Related Posts